4 Pharma Software Trends Responsible for Business Growth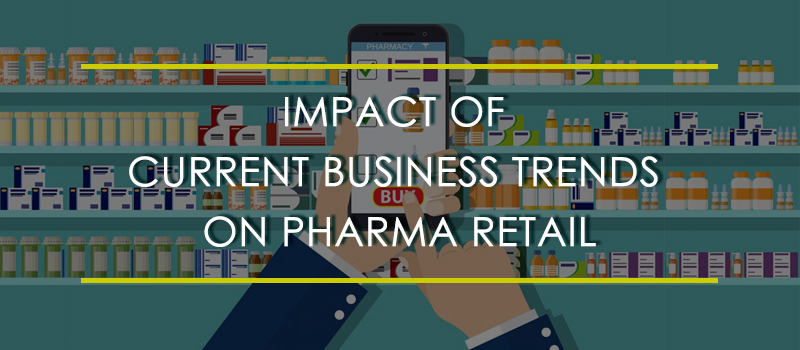 In recent years, the pharmacies have earned a lot from pharma management software as compared to other business sectors. To ensure a steady growth in management and business, a pharmacist requires the best management software to:
Keep track of the stock levels,
Manage deliveries,
Be up-to-date regarding regulatory changes.
Below are the top 4 pharmacy management software trends that are responsible for the rapid growth of the pharma industry:
Feature to handle multiple tasks at a time
Medical synchronization means that a product offered to the customers must be in sync with their needs. ERP systems enable pharmacies to maintain patients records, which is an effective and simple task, providing customers with much better services. With pharma management software, you can also avoid expenditure on unwanted staff. The software will give detailed records of patients, which will simplify the workflow and save total productive hours.
An automated fee processing system
An ERP software can determine the exact price of the items including all taxes during the transaction. Earlier, the cashier would have to do the manual calculation, which was time-consuming. It also took a lot of efforts as sometimes the cashier would have to look into previous records for a referral. But now with the pharma software, you can easily overcome such problems.
Using data to its full potential
Whether you have a single pharmacy or multiple branches of it, there will be a lot of data in the computer system. Do you know that this data can help you in branding, KYC for customer satisfaction, and much more? Well, it's true. When you integrate the ERP system with a data analytics program, it will help you to make better financial decisions, manage customer data along with product details, etc.
Automatic Order Processing
There's a feature in ERP software i.e. prescription processing. This feature helps in managing all the orders systematically, prevent wastage of time and efforts. And now, with POS touch screens, cashiers can reduce the amount of time needed to add the details of an order.
As the pharma business is growing at such a good pace, the need for the pharma software solutions has also grown. Also, the healthcare industry has to face various regulatory and financial challenges. So, in order to adapt to such challenges, a smart and robust pharma management software solution must be installed. LOGIC ERP can support your business well and help you control the workflow in a streamlined way.