Reasons to choose LOGIC Salon & Spa Software in 2020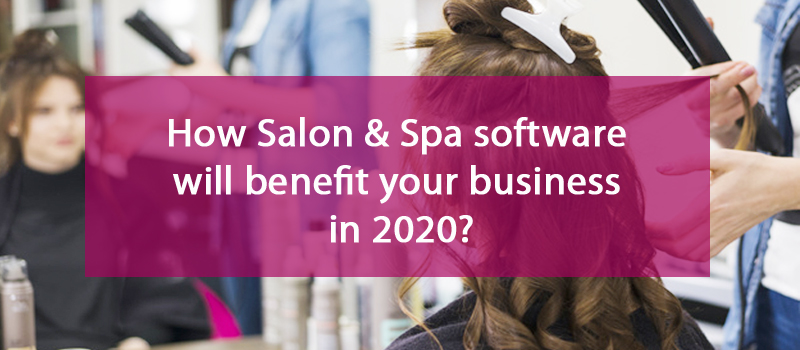 Most people find their trip to the spa or salon a way of relaxing themselves after a grind of day-to-day life. You may be flustered behind the scenes, scheduling & rescheduling, appointing roles to your staff, disinfectant in hand, and managing one task after another. But all your clients see is a perfect illustration of decadence and peace. This is what the wellness and beauty industry is about. As a spa or salon owner, you have to think about life-renewing services that you have to offer to your customers. It takes a lot of your efforts to ensure that your customers get what they came for. Nowadays, consumers have specific expectations from the business they are patronizing such as the service and hospitality industry. They demand fast scheduling (online, if possible) and alternative payment options. This is where salon & spa software comes in.
This article will let you know the tools you need to successfully run a spa or salon and what type of features your salon software must possess.
Features you need
You can't randomly pick a software for your business when you are not clear about the specifics you need in your software. It depends on the type of business you are running. You might want to track complex information regarding customers, have payment processing tools, and appointment scheduling mechanisms. You can start by asking yourself the following questions:
Is it necessary to have an online appointment scheduling system?
What changes can I expect after introducing a customer loyalty program?
Do I need a multi-payment method in the POS system?
Is there a need to have a system to manage my inventory if I have sell any physical products?
How important it is to have an employee management system in my salon if I have to expand my business?
Do I really need to connect with my customers via email?
Appointment Scheduling
Appointment booking is of multiple types such as single appointment, group appointment, a single appointment with multiple stylists, rescheduling or cancellation of appointments, etc. With LOGIC salon software you can streamline and manage all complexity in a much easier way. You don't have to worry about double-bookings with a touch-screen hair salon appointment book. It allows you to re-size, recur and reschedule appointments. It saves you time, which you can spend to manage other chores of your salon.
Client and Feedback management
The client history data such as detailed notes, preferences, previous purchases can help you to personalize the services to attract and retain more clients. You can start your loyalty program according to the rewards system or preferred points that fit your brand and marketing plan. With the LOGIC feedback management system, you can collect the experience of your customers and use that data to improve your work system. It enables you to know your customer's preferences.
Reporting
A system with an in-built real-time reporting system will help you to choose the right path for your salon to grow in the long-run. With data such as key performance stats, billing history, staff performance will benefit your business when you use it to make better decisions. LOGIC's reporting system includes sales, clients, services, employees, products, etc.. You get access to all the data needed to stay organized, strategize and grow the business.
LOGIC point of sale system gives you an advantage by offering you inventory management features. When you sell any physical products in your establishment, the POS system will automatically update the inventory level. It is more than a normal billing software as you can also handle employee management functionality. It all depends on you as to what extent you want to supervise the people working under you.
When you are running a spa or salon business, you have to keep yourself up-to-date to stay competitive. You must possess the skills and tools needed to succeed in this industry. Software is a valuable asset for your business that can take care of various things to keep the workflow steady. LOGIC salon billing software is one of the full-occupied POS/scheduling software tools that can give your business the boost it needs.