SARAL: India's First Virtual Mega eCommerce Summit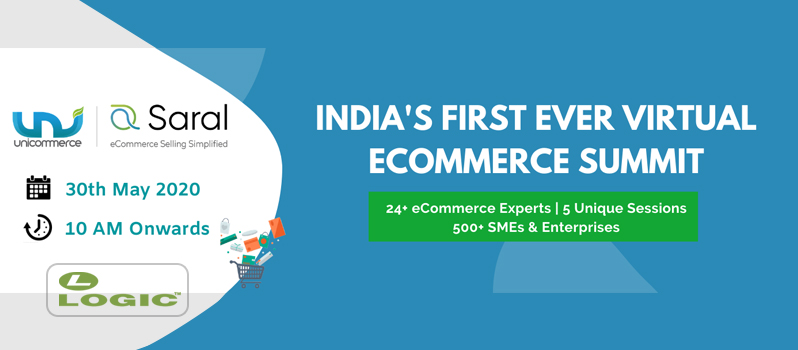 Unicommerce is going to organize India's first mega virtual eCommerce Summit, known as SARAL on 30th May 2020. As the COVID-19 is not going to disappear anytime soon, the summit is about finding ways to digitize the business and using the best tools for automation. Around 25+ eCommerce experts, 500+ brands, eCommerce sellers, retailers are going to participate in this 8-hour knowledge-driven session.
The idea behind the event is to enable your business to grow by using well tested and effective solutions and strategies, which will be shared in the session. SARAL will be hosting 25+ eCommerce experts that will share their years of business experience to cater to the requirements of brands, enterprises, sellers, SMEs, and retailers.
The event will consist of multiple sessions and experts from different eCommerce backgrounds will indulge in the insightful and knowledgeable discussions with all the participants. There'll also be a 15-20 minute QnA part at the end of every session so that businesses can interact with the panelists to discuss the shortcomings, challenges, and find possible solutions to their questions to bounce back and succeed in these tough times.
SARAL will be a game-changing event for businesses if you want to incorporate omnichannel in your customer experience. It has become imperative to explore new e-commerce techniques to scale-up the business, especially when we are going through COVID-19 crises. So, with so many influential personalities hosting this session, you can certainly discover new strategies by becoming the part of this mega event right from the comfort of your home.
Join us to unlock new possibilities for your business right from the comfort of your homes.