Technology Evolution in Retail Sector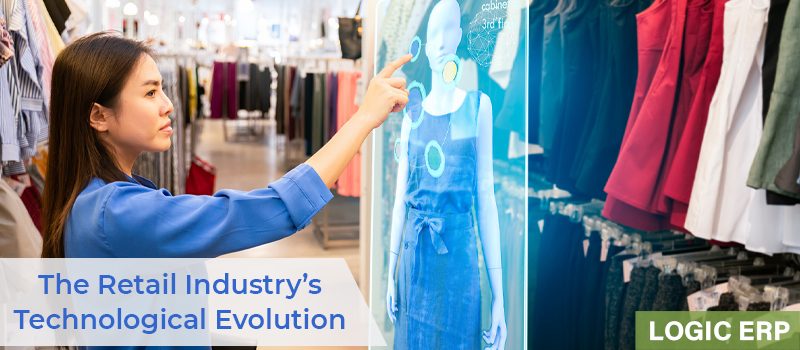 Over the last few years, the retail industry has risen at a breakneck pace. The sector has adapted to modern-day technologies and efforts to fit the ever-changing demands of the public, thriving on current breakthroughs and technical progress. Everything was going swimmingly for the retail industry until the pandemic caught them off surprise and severely damaged them. Despite the global health crisis caused by the coronavirus, the industry is dealing well with the current situation and overhauling itself to get back in the game more forcefully. Local retailers and kirana owners are suffering at the hands of giants due to a lack of awareness, resources, and knowledge about the new technology, even if the industry is remolding itself to meet the needs of the hour.
In order to address the problems of local and community retailers serving their specific regions, one must first understand how technology has been a crucial driver of the industry's growth. It hasn't, however, changed the streets or the regional retail sector. The current retail environment is assisting kirana retailers in educating themselves and learning how to run their stores digitally, but it will take time and work to reach a mutually beneficial place. Fortunately, Logic ERP software may be the answer in the retail industry.
What is the current situation, and how is it impeding further development?
The current situation, in which well-known names in the market have taken the lead, has flaws of its own. For example, retail behemoths that turned their attention to delivering staples and groceries at people's convenience encountered a brick wall when they were unable to meet their consumers' expectations on time. This uncovered a new issue, namely, how the market's biggest brands are unable to honour their time commitments and deliver good service to their clients. This is a roadblock that is actively impeding the retail industry's success. To address this, it is critical for the players to engage and collaborate with local retailers and Kirana owners in order to provide effective and timely service to customers.
Using a Technological Approach and Adapting to It
The retail industry has entered the digital age, hastening the pace of technological advancement. It's establishing itself in the virtual world, with retailers building their own websites, digitally enabled portals, and applications. Although the Kirana retail enterprises and local retailers may be unfamiliar with the most recent technological improvements, it is important to answer their questions about getting online with their stores and assist them in becoming accustomed to the new way of working. The current retail structure is serving the country well and improving its economy while making local firms compete in the market as they become more available to clients via tech-based portals, increasing profitability and efficiency. It's all about tuning in to new-age media and assisting your company in adapting to the environment and growing day by day.
Furthermore, internet retail platforms are becoming increasingly important in the industry's development. The market's large sharks charge a high commission for getting small businesses online and acting as a middleman; however, online retail platforms that connect local shopkeepers to the world of virtual enterprises and technology are proving to be far more beneficial. Every business needs a solution that will help them get a more powerful and effective means of monitoring and controlling their completed activities, which is critical for achieving synchronization and a systematic approach. ERP is no more a nice to have, but rather a must-have! Logic ERP can help businesses of all sizes and industries make better decisions and achieve corporate objectives.
The Present and Future of Retail Management Platforms
Not only are retail management platforms cooperating with kirana owners and assisting them in running their businesses online, but they've also added new services like credit and inventory management. Retail management platforms have integrated numerous add-ons to their portals, removing the need to visit kirana stores and assisting local/smaller shopkeepers in serving clients from the comfort of their homes. Some retail management platforms, for example, offer a unique feature in which they send pop-up notifications to distributors when their defined inventory limit falls below what they have set. It alerts them to stock up on supplies as needed to keep operations running smoothly and cater to customers without delay. These platforms also enable businesses to run their own discounts and combos/offers in order to attract more customers, resulting in a significant increase in profit margins. The platforms contribute to the industry's growth and carry it to the next level by giving retailers complete control over their account, business techniques, and plans.
To streamline operations, Logic ERP encourages online retail by connecting e-commerce portals. It gives you a lot of options for managing various web storefronts, sales channels, and inventories from custom ERP modules. Products and company data are promptly uploaded to e-commerce websites via cloud-based integration.
Conclusion
Platforms like Logic ERP have truly empowered the sector while mending the post-COVID damage caused to the retail industry by assisting customers in finding the closest retail shop to their home and ordering conveniently, as well as assisting small distributors and kirana owners adapt to special needs via digitizing their businesses. Logic ERP modular architecture provides the best solutions for all retail formats. These tech-based platforms are helping the technological revolution reach the streets and hidden corners of the country, demonstrating how technological advancements combined with management portals are safeguarding the retail industry's present and future, assisting it in raising the bar with every feature and service offered.