Improve your Retail Business with these 4 Inventory Management Techniques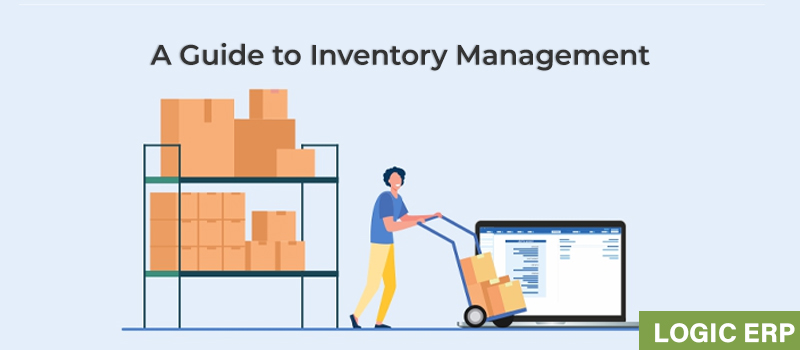 Creating an inventory management system is the first step in improving your inventory management in retail stores. Effective inventory software will help you track all aspects of your store's inventory, including what products are on sale at any given time, how much stock is left over from prior sales, and how much each item costs to buy and sell.
Inventory management is a complex process, which can be difficult for retailers new to the industry to learn how to do properly as maintaining an accurate inventory can be a challenge when you have a lot of products to track and manage. Here are four ways you can improve your inventory management in your retail store:
Inventory Cost Control – Identifying and Reducing Inventory Costs
Managing inventory effectively is a key part of running a lean enterprise. It's also necessary to reduce your sales cycle time and make sure you can get products to market on time while ensuring they're in good condition and well-stocked. The cost of inventory can be decreased by 10% by reducing stock-outs and overstocks.
If you manage your inventory correctly, you can help reduce costs by:
Negotiating better terms with vendors for inventory purchases

Coupling with other retailers to leverage buying power for lower per-item prices

Using advanced inventory management software to track stock levels in real-time, identifying when items need replenishment so that you don't overstock your shelves or run out of product.
Optimize your Inventory Level with an Automated Inventory Management Software
Automation is the key to success in retail. It's not enough to have a good product or service; you must be able to deliver on the promise of your brand. In addition to helping them meet demand and maintain control, VMI tools help retailers build customer loyalty by keeping inventory at optimal levels. 72% of retailers aim to reimagine their supply chain by enabling real-time visibility through automation and analytics.
By automating order placement and replenishment, retailers can ensure that they have the right products on hand at the right time. They can also ensure that they are not overstocking or understocking inventory. With proper inventory software, retailers can create personalized shopping experiences for each customer by using their online store as an extension of their physical store. Top retail management solutions that automate tasks that are tedious and time-consuming for retailers. It allows retailers to scale operations without having to hire more staff members or spend lots of time on manual tasks.
Manage Your Retail Inventory with Ease
A modern retail store is one of the most challenging places to maintain inventory. Customers want to buy what they need when they need it — and retailers can't stock every item. But there are ways to ensure customers can always leave with the product they want. By using ERP, retailers can easily manage their store's inventory and orders. They can set up custom order types for specific products and monitor inventory levels at a glance. There are numerous advantages to employing automated inventory management software.
Avoiding re-stocking issues

Maximizing sales by automating orders

Improving productivity by improving efficiency in your business processes
Empowering the Modern Retailer: Boosting Sales with Data
The data-driven method of ordering offers retailers more chances to boost sales. Retailers can save money by ordering goods that sell while also avoiding extra inventory that sits in storage or on shelves by avoiding the twin dangers of overstocking and understocking. Additionally, retailers can avoid common problems like out-of-stock problems or unsold goods by employing unquestionable data from their inventory center.
Inventory management is a critical aspect of running a business. If you don't have the right inventory software in place, you may be losing out on opportunities to grow your business. Logic ERP offers integrated retail management solutions that include core ERP functionality that allows you to use your business data to drive sales.