Importance and Benefits of Inventory Management Software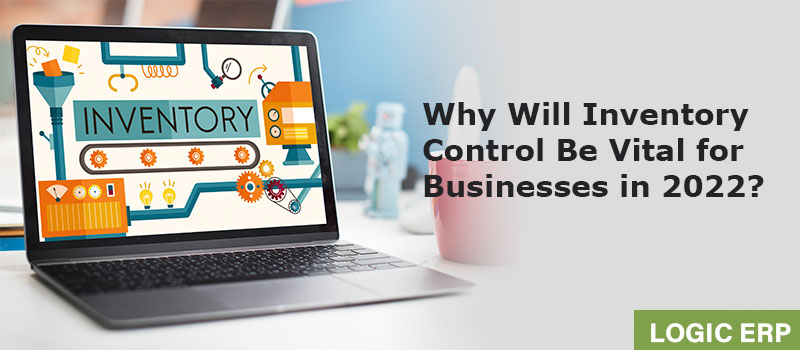 Among the most important components of every business plan is inventory. Effective inventory management is something that business owners constantly stress since it can make or ruin their company. While some business owners are aware of the relevance and necessity of regularly managing inventory, others are unaware of this fact, allowing their company to slip between the gaps.
Why is Inventory Control Important?
Planning and managing inventories help small firms control their operating cash opportunities. Due to their limited financial resources, SMEs aren't always able to buy big quantities of merchandise. They can precisely predict how much stock they will require and when they will require it if they have better control over their inventory. As a result, additional funds may become available for use in the business's other divisions. The labor expenses associated with inventory can be reduced by small enterprises through effective inventory control and planning approaches. These consist of the time spent transporting stock and counting inventory. Additionally, it prevents employees from robbing the stock. Employees frequently use stock from a company for their own purposes. The business owner wouldn't know anything about it if there was no inventory control.
Importance and Benefits of Inventory Management
One cannot overstate the value of inventory management, particularly for online and eCommerce retail firms. Brands can timely and properly fulfill orders thanks to accurate inventory tracking. Businesses' inventory management has to develop as their operations grow. Companies can gain inventory management benefits such as the following when they have a comprehensive strategy in place that optimizes the process of observing and controlling assets, including real-time data about inventory conditions and levels.
Precision in Order Fulfillment
You can monitor the inventory at the warehouse with ease if you have a good inventory management system. Say good-bye to overstocking, stocking out-of-date items, and understocking and start concentrating on elevating your brand to a position of prominence in the market with the help of inventory management software. With the aid of an effective accounting software, create a solid plan to prevent incorrectly processed orders, high return rates, and a decline in client base.
Better Ordering and Planning of the Inventory
Businesses must strike a balance between supply and demand, therefore inventory management helps with effective management and purchasing of stock items. Consider a situation where there is a high demand for a certain commodity but insufficient supply of the product. Sounds like a nightmare, don't you think? These problems are reduced by thorough inventory management like a software from Logic ERP, which enables warehouse managers to only replenish inventory when necessary. It is economical and space-efficient.
Improved Client Satisfaction
A methodical and effective inventory management system will provide you a thorough understanding of your current stock, which results in higher customer satisfaction. Customers who purchase in the retail sector often become frustrated with "out of stock" or late delivery and stop visiting the website altogether. However, effective inventory control speeds up the fulfillment of orders and the delivery of goods to customers. The improved procedures can assist online retailers and eCommerce companies establish a solid rapport with customers and keep them returning for more.
An organized fulfillment center results from an effective inventory management approach. Future and current fulfillment plans are more effective when the warehouse is organized. For organizations using the warehouse to manage inventory, this includes cost savings and enhanced product fulfillment.
Conclusion
Minimizing the blocking of financial resources is the main goal of inventory control. It decreases the needless locking up of cash in surplus inventories and enhances the firm's liquidity position.
Business leaders may make quicker judgments on the inventory in the warehouse by using an effective inventory tracking tool. Small and medium-sized businesses can manage their inventories at the best level possible with the adaptable inventory management software provided by LOGIC ERP.