5 Guidelines for Creating a Multi-Store Retail Business that Succeeds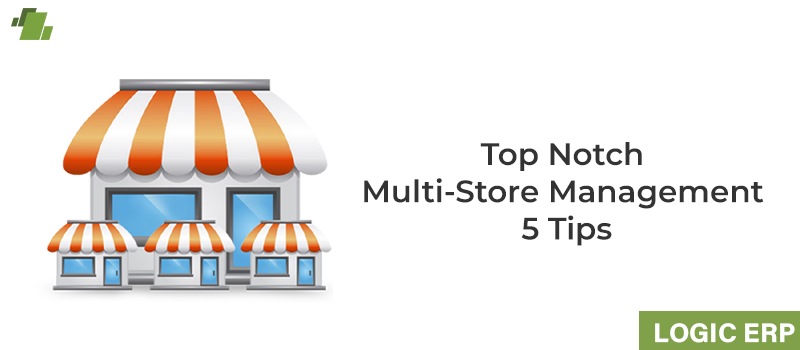 Retail establishments, franchises, procurement groups, and channels of stores are examples of multi-store operations that demand special management that isn't often necessary for single-store operations. When seen individually, the operational characteristics of these firms may not appear to differ all that much, but when taken collectively, their size and variety frequently necessitate special management strategies. How can a multi-store structure be managed effectively? Managing many stores necessitates juggling the administrative demands of various enterprises, every one of which is often extremely distinctive in some way. Because of this, maintaining seamless operations in all of these businesses can be particularly challenging. If you don't employ the suitable strategy, it may be challenging to obtain the distinct economic advantages that ideal multi-store management should provide.
To increase efficiency, cut expenses, and boost profitability in a multi-store setting, there are a number of various methods you should handle revenue, marketing, stock, time, and other things. Here are 5 top suggestions to help you manage your many stores expertly.
Your inventory management obligations may considerably grow if you have to handle multiple stores. You must make sure each store has sufficient inventory levels in addition to making sure that there is adequate inventory throughout the overall business operation. However, running many stores also brings with it a variety of chances for inventory management. For instance, if inventory levels run low, you always can find one shop to supply merchandise to another. To ensure that inventory transfers are carried out effectively, there must be a system that enables speedy communication between various store locations. The POS system allows managers to define minimum inventory levels for their individual stores or the entire network. It also offers multi-store inventory management.
You are not required to charge the same pricing just because your outlets carry the same goods. In actuality, the market demands and particular business circumstances faced by each store should serve as your pricing cues. For instance, some businesses may be located in areas where clients would not object to paying more for a good that is sold much lesser in price in another market. However, the entire business may adhere to a consistent pricing policy. In any case, it's essential to have a structure in place that enables you to centrally manage all prices while also allowing you to customize them for each store. Personal follow-ups can be difficult and prone to mistakes.
Pushing price lists from the corporate office to network stores is possible using POS system. The shops who get the price list have the option of accepting all revisions or adjusting pricing to suit their own local market. In order to better cater to their target market, stores can also sell regional goods that are not provided by the corporate office.
It is difficult to know how your firm is going without accurate reporting. Additionally, reporting is mandated by law. However, this does not make it any less difficult, particularly when you have to consider many locations and create both personal and realigned reports for the whole company. You should, however, have an established system that not only collects reports from multiple individual stores but also integrates these data into a single location for simpler access, analysis, and improved decision-making. Additionally, retailers can set up user access so that an accountant can handle their accounts from a distance.
Effective Cost Management
The multi-store operation's profitability will ultimately depend on how well costs are managed. Profitability can still be difficult to achieve even with a large number of clients due to cost inefficiencies. But if you have the correct system set up, you can monitor every expense you incur for your company and assess how much it adds to the worth of your network. A technique like this can also assist in identifying redundancies that can be raising expenses without directly enhancing profitability.
Creating an Effective Communication System
Information must be effectively and simply distributed to every storage in the network. For instance, all retailers should have access to the same information at the same moment when a particular product needs to be taken off the market with immediate effect. An effective interpersonal established system will also make absolutely sure that all shops are in contact with the staff that oversees the overall system, allowing for more effective handling of problems inside specific stores. Naturally, periodic trips to the system would still be required, but having accessible and trustworthy communication channels for all of the stores can make the operation function more smoothly.
Conclusion
The necessity to support multi-store networks, such as big box retailers, franchisees and buying groups, gave rise to the LOGIC ERP POS system. It is what we do best. We are familiar with the technological requirements of networks and have expertise running a chain of stores. Please get in touch with us to schedule a free demonstration of our product so you can see how LOGIC ERP POS can assist with managing many stores.