Using Grocery POS System To Enhance Profitability of your Store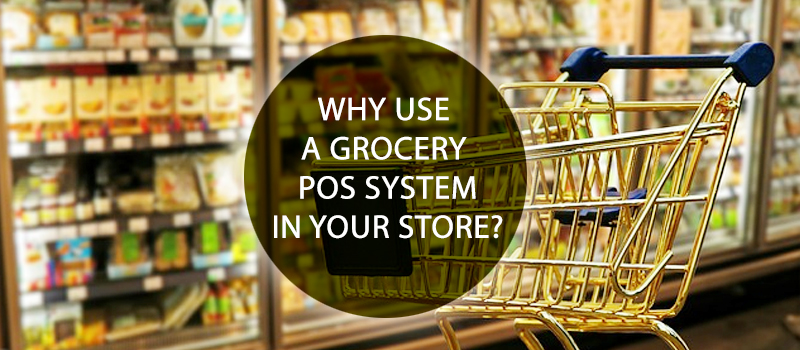 Back in the days, grocery stores use the old-fashioned register to maintain records of all the products they sold. It was a hassling process, and the chances of manual errors were always high. Then, the POS (Point of Sale) systems were introduced that changed the way of doing business. Eventually, grocery POS system became a central unit in every supermarket or departmental store. It is probably because of the features this software offers to streamline the store operations.
What is a Grocery Retail Software?
A grocery retail POS system is a software and hardware used during the checkout process. With this system, the store owner can keep track of the inventory, transactions, credit or debit card readers, etc. When you have to deal with a huge amount of products and items, then such systems are an excellent solution. A grocery retail software also decreases the chances of manual mistakes and errors up to great extent.
How does the software works?
When you use a hypermarket/departmental store software in your store, it will enable you to keep track of every process of your store. The information will help you with further reporting and reference also. With a single click, you can retrieve every of information such as:
Payment made by customers, and the products they purchased
Inventory management details
Type of payment mode used by customers
Employees work schedule, etc.
With LOGIC Point of Sale software, you can optimize all the stock levels in multiple stores located at different locations. It also allows you to calculate the profit and loss percentage of your business. The obtained data can help you to prevent the stock overloading and money lose. Using this data, you can custom design your marketing campaign, simplify accounting tasks, etc. A POS system can help you to manage and track your employee sales, commission, and time. It will prevent internal theft also.
Security and Integrated payment are two of the crucial features that you must look into when selecting a grocery POS system. It can help you tighten your grip over inventory management and increase your business operations efficiency, which will save money and time for you.
Security
For any business, securing sensitive data such as payment card information, inventory details, customers details, etc. is a major concern. Using a POS software with end-to-end encryption can:
Increase data security,
Prevent the negative fallout of a data breach, and
Maintain your reputation among your customers
Integrated Payment System
With an integrated grocery POS system, you can link different operations to the credit card processing software, including:
Sales,
Payments,
Marketing,
inventory, and
Accounting
Whenever a customer will check out his/her items, the POS will automatically record the price, add loyalty points, apply discounts, and minus the items from their existing stock. It will be very beneficial for your grocery business.
In today's business world supermarket software are becoming more important to ensure positive business growth. Inventory management, generating detailed reports, managing employees and handheld inventory are complex tasks to handle. With LOGIC Point of Sale system, you can monitor these tasks quickly and easily. Without a doubt, it is a one-stop solution for your grocery business.