Benefits of an Integrated Grocery POS System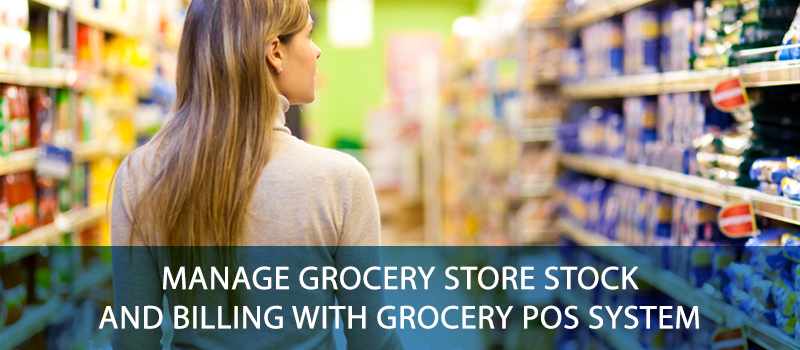 In a grocery store, there are multiple modules that need to address, such as return & wastage, inventory, expire and re-order management. A grocery POS system act as a great ally in such scenarios. It lets you handle all out-of-stock scenarios with ease. You will find Grocery POS billing software in various stores, like:
Convenience stores
Provision stores
Meat & fish stores
Frozen food stores
Benefits of using Grocery Retail Software
In the modern retail business era, grocery retail software is a one-stop solution for stock handling, accounting, and billing needs. The store operations become more efficient when you have software with effective inventory management with fast billing process that uses Barcode scanner supported POS system. Nowadays, GST supported billing mechanism is also present in such a system.
After installing LOGIC supermarket billing software, you will get the following benefits:
Discount Coupons & Loyalty Program
One of the best ways to attract customers is by starting a loyalties program. It will help you gain more customers and yield more business. You can offer discount schemes occasionally and can provide special offers to your regular customers.
Order Processing & Material Replenishment
It is a process of making the stock full again to prevent the stock-out situation. In addition to this, you can also prevent costly inventory overstocking and can maintain the flow of inventory through the supply chain with efficient order and line item fill rates. Whenever the inventory level will hit reorder point, the replenishment feature will get triggered, warning you to re-stock the material.
Barcode Label Printing
LOGIC POS software comes with barcode label printing feature that enables you to print the label item wise, rate-wise, etc. You don't have to buy third party software for label printing needs.
Fast Checkout Time
A fast billing POS system will improve employee efficiency, customer satisfaction, and productivity. Your employees can address more customers at the counter when the billing process is completely automated. The customers also don't have to wait longer in the queue.
Multiple Payment Acceptance
Sometimes, a customer wants to split his/her bill between multiple payment methods like credit card, gift voucher, cash, etc. With the modern POS billing system, you can process multiple payments methods at the same time without generating different bills. It will save a lot of time for cashier and customer.
POS Touch Screen
With a grocery store POS touch screen, you can reduce the time needed to train new cashiers, which will save you costly payroll. It will also reduce the manual errors that occur during checkout and will increase productivity.
A scalable retail management software with good CRM tools ensure better loyalty management and promotions. LOGIC hypermarket/departmental store software is a well-integrated solution for your grocery retail business. Not just the inventory or billing management, it will also streamline daily activities of your store. Internal theft is a common problem that grocery stores face these days. But with LOGIC POS system, you don't have to worry about it anymore.