End-To-End ERP System for Fashion & Apparel Business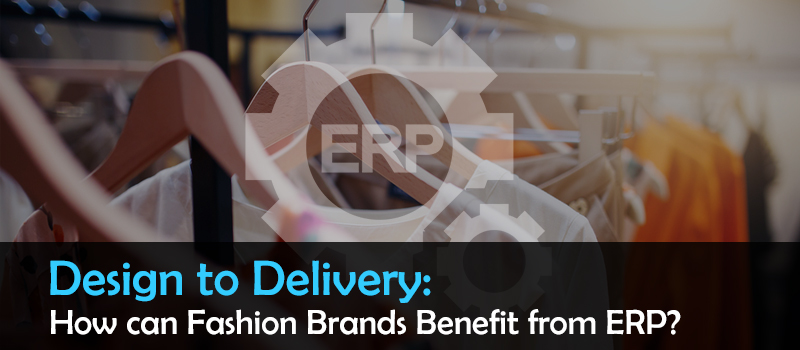 The world has seen a lot of changes in the past few years such as a change in consumer's behavior when buying apparels. This switch in mentality is because of 'see now, wear now, and buy now' parameters introduced in the fashion world. Also, the influence of social media influencers is something to give credit to. They have more power compared to bigger brands that are still changing the fashion industry. And now, with the introduction of ERP software systems, fashion brands are doing everything to stay on top in the competition.
They know that innovation and technology are the vital components that will enable them to achieve insight throughout every step in the supply chain. An end-to-end ERP software solution is necessary for the specific needs of fashion and apparel industry. It provides a comprehensive view of all business processes.
You must be wondering why to choose only Enterprise Resource Planning Systems and not any other alternatives? To understand this question, let's go through some examples:
Making a Business Plan
The first step in a retail life-cycle is to make a proper business plan. You may have seen that the business plan tends to reside in complex and large spreadsheets that are difficult to update and share effectively with others. But if you have a centralized software-based approach, then you can improve your resources use. This, in turn, will streamline your business operations to hit profit targets, getting the proper product's lifecycle, starting from the plan, off to a great start.
Product Life-cycle Management and Design
In a fashion and apparel world, the development of products begins 12 months before the product delivery. From the initial designs, only 30-40% of the sketches made by the designers get selected and reach the shop.
If you have an integrated ERP software, your teams will have the visibility to the price points and plans. Also, planners will be able to see collections as the product will be made side-by-side. It will provide a great opportunity to your teams to make corrections if needed and have a complete view of data across every fashion season.
Management of Inventory
To meet the apparel demand of the current omnichannel market, fashion retailers, brand owners, and people working in the wholesale industry need an exact view of their inventory level. It is because they have to regularly optimize stock levels across all the channels. Using a manual system for tracking collections and items across offline and online channels could result in miscalculations and errors, which leads to a loss in business.
With ERP system for fashion and apparel industry, you can keep tabs on your stock levels and can act make better decisions in overstock situations. It will also improve transparency and accuracy in your business operations.
Managing Retail Operation
It is a final stage in a product lifecycle of fashion brands. In this, you will know why a centralized ERP system is important for handling retail operations. Markdown modeling, end-of-season sale planning, and logistics are some of the key activities in retail operations. For meeting customer's demands and handling omnichannel apparel retailing, team members need access and clear guidance on operations like moving merchandise between stores, price change, etc.
If you will stick to traditional processes and old software, you will lag behind your competitors. So, it is not an option for fashion brands and retailers anymore. If you want to survive in the changing market and industry, you will need the LOGIC ERP solution, which is tailored to a specific industry. It will provide you with insight and controls to streamline your business processes.