Important Technological Trends in POS Billing Software for Retailers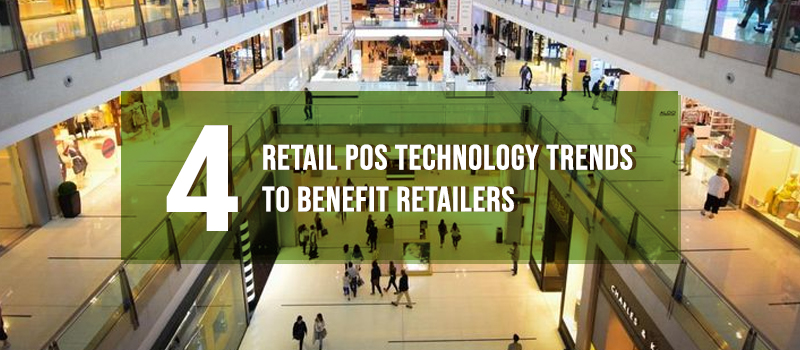 The business industries are focusing more on customer experience nowadays. In retailing, a major factor that enhances customer experience is the transaction process. If we talk about the retail business 10 years back, there used to be a long queue at billing counters. However, traditional POS billing system enabled retailers to manage inventory, process transactions, and monitor sales, but it can't serve the purpose of improving business and increasing sales.
You can say that digitalization has affected the very core of our lives and completely changed the way of running a business. Now, because of new technologies, the retail business scenario has also changed. Following are some of the technological trends in retail payment that can scale up your business:
Digital Wallets
Customers nowadays use digital wallets to make electronic transactions via online service. A large majority of shoppers prefer to perform digital transactions, which means, it is necessary for retailers to introduce digital wallet transactions as a mode of payment. LOGIC has integrated PayTM, JioMoney, and MobiKwik digital wallets in their POS software. These allow retail business owners to accept seamless and secure mobile e-wallet transactions from customers.
Big data analytics
The industry is growing daily and so are the choices for the customers. A customer will stick to a retailer only if his/her expectations met well. By using big data technology, retailers can understand their customer's behavior and needs more efficiently. Big data allows retailers to collect customer's information such as:
Previous purchases,
Preferred styles,
Products search and purchase history,
Likes, etc.
By sorting these analytics, retailers can personalize their consumer's experience by displaying products that meet their needs and deprioritize the rest.
Customer Loyalty Management Systems
By using these systems, retailers can reward and better interact with their regulars via centralized system while keeping track of loyalty points, gift vouchers, and discounts. As of today, loyalty management systems have become one of the basic necessities in any type of business. Smaller retailers can also encourage and reward customer loyalty. They can track customer's interactions on mobile and social media, and provide rewards like special recognition, cashback offers, etc. It will help businesses in increasing sales and better understand the customer's buying patterns.
POS and Cloud Technology
Cloud technology accumulated almost every aspect of businesses these days. It enables users to store data at an online storage platform, which you can access from anywhere. Cloud-based retail POS will help the retailers to access information of all the stores and channels from any location at any time. In addition, they can centrally update all their systems.
These technologies are already showing great results in the retailing business. So, to remain competitive, small and medium businesses should be aware of these trends and make plans to acquire them. LOGIC retail POS software empowers your business with a uniform flow of data, no data loss, and data integrity. Your business will run smoothly and customer experience will also improve.