How Payroll Software Simplifies the complexities of the Payroll Process?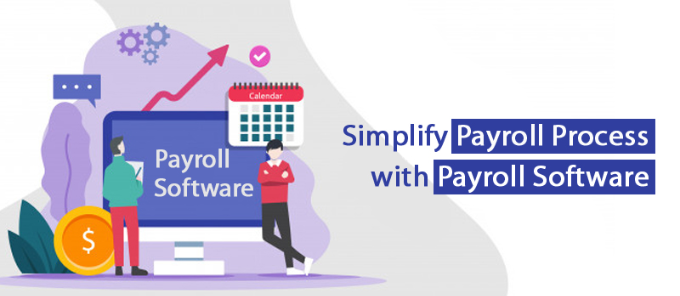 One of the happiest days in people's lives is the payday. On the other hand, there are also persons for whom payroll task becomes a headache, and that's payroll administrator.
As a payroll officer, you understand how tedious and deadline-driven is this task. Managing salaries of 100's of employees comprise a complex structure and is an onerous element of the accounting system. The HR or a payroll administrator has to take care of every penny, make deposits in the accounts without making any error. Such calculations consist – calculation of bonus, increments, taxes, etc.. The only thing that can help a payroll admin is a fully equipped payroll software. LOGIC ERP offers a payroll feature in its ERP software to enable the payroll officers to automatically calculate salaries and deductions precisely and on time.
Accuracy is crucial
If you are using excel for managing complex payroll processes then you must be familiar with the drawbacks and challenges that come with it. You may find it a cost-saving technique, but the time it consumes and the manual errors that come with it will make it difficult for you to pursue the deadline. Accuracy is a vital factor in a payroll process, which can be handled by implementing a generalized software in the organization.
Employees have a lot of expectations from the payroll administrator when the time of payday comes. They expect that payroll admin will give their paychecks on scheduled paydays as it affects their plans and lives of every individual associated with them.
Efficient and Easy to Use
The payroll feature introduced by LOGIC will bring efficiency in your organization by simplifying the complexities of a payroll process. You get plenty of benefits such as employee management, shift management, managing commissions, leaves management, etc.. The interactive user-interface and step-by-step guide fasten the adoption process, reducing chances of manual errors and increasing overall system efficiency.
The software comes with inbuilt reports templates that HR professionals can use directly or can customize according to their requirements, thus saving time and reducing frustration level. A smart record management system makes it easy for you to store, alter, or update the employee's records with ease and instantly. It also offers transparency between the employees and the HR department. The employees are assured with all their information in one place and are kept up-to-date about the modifications in the HR policies.
Information is important for any business and who can access what type of data, is more important than that. Payroll management is a must-have feature if you want to ease the pain of payroll and to keep employees productive and happy, which can help you to boost the efficiency of your organization.