Contactless Payments are the Future of Retail Business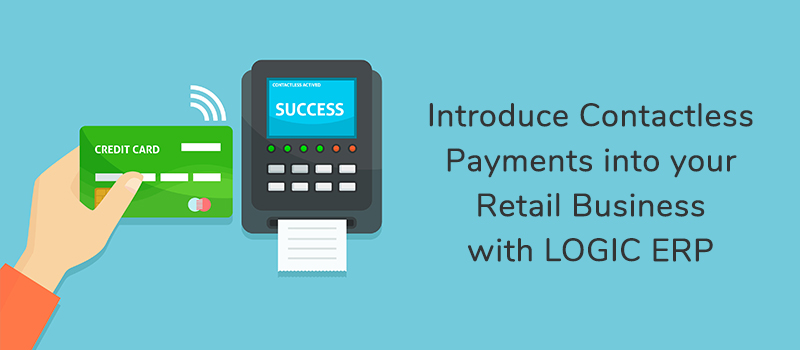 Since the start of this global pandemic, there have been dramatic changes in our lives, and the business models of almost every industry. People started adopting online shopping & payment methods, home delivery of groceries experienced a huge boost, and much more. The COVID-19 also accelerated the demand for cashless payment modes as consumers want to avoid touching cash as much as possible. Right now, contactless payments are on the rise and are the future of the retail business. We can say so by seeing the consumer's continued concerns regarding safety and hygiene.
If we look at the data before the pandemic, the majority of people avoided the online payment methods as they considered them complex and insecure. Despite the efforts of companies who were working hard to make people use cashless and contactless payments, there was still a huge barrier that was difficult to overcome. And now, it took a virus for people to realize the importance of a touchless payment mechanism.
Even the retail outlets increased the usage of contactless and cashless payments. For those who are still focusing on traditional methods, you need to upgrade as soon as possible. The age of digitalization has already begun, and trust us, you don't want to miss this wagon. Consumers are becoming comfortable with online and cashless payments. It also opened doors for micro-markets to upscale their business as their acceptance increased in public and semi-public locations.
Seeing this, LOGIC also made some major changes in its ERP software service to enable its clients to manage their business from anywhere and at any time. We integrated the Paytm Dynamic Bharat QR code scanning feature with the POS system to enable retailers to accept payments from any UPI enabled APP. Not only that, but there are plenty of other payment options too. The cloud-based LOGIC retail software supports multiple wallets like Paytm, JIO Money, Mobikwik, etc. with its POS solution. The integration with digital payment aggregators like Pine Labs is allowing retailers to collect cashless transactions from customers.
Besides, retailers can send a link via SMS for payment collection also. LOGIC also enabled the tap-and-go approach, where retailers can collect POS payment without cash handling or credit card swipes. So, having a cashless payment method installed at your retail store will be a crucial step that you have to take to restructure your business practices.