Why Inventory Management should be Top Priority in Pharmaceutical Business?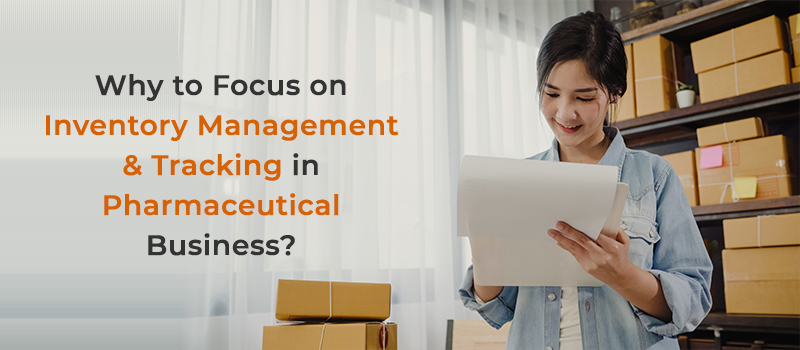 When we talk about the pharmaceutical industry, one picture that always comes into our mind is a lot of medicines with different expiry details, stocks, prescription type, and a big warehouse consisting of all the medicines. If you ask a person who deals in the pharma business that "what's the most important and sensitive process in this industry?" then he would probably answer, "managing inventory."
A common problem faced in pharmaceuticals is stockouts. This problem can cause a lot of sensitive issues if we compare it with the manufacturer, retail, or any other industry. Potential loses due to stockouts are:
Income lose

Lose in market stock share

Negative impact on consumer loyalty, etc.
In short, the unavailability of medicine could accelerate extreme wellbeing complexions. As the COVID-19 is still going on, the demand for medicines is at its peak. Therefore, as a pharmaceutical business owner, it's your responsibility to use a reliable inventory management system to ensure the flexible movement of stock and address other issues as well.
WHAT'S INVENTORY MANAGEMENT SOFTWARE & WHY DO YOU NEED ONE?
A mechanism that keeps track of inventory flow, manage item's stock, product sales, etc., is what inventory management software offers. The whole process is automated, and there's no need for manual inventory management. Logic ERP's with its real-time inventory tracking and management capability guarantees that you never encounter stockouts while maintaining all government enactment.
Inventory tracking is necessary to ensure the successful delivery of items to its destination without time-delay. The companies that manufacture medicines invest a lot of resources for making them. So, it's important to have a proper inventory tracking mechanism in a place. According to RevCycle Intelligence, "health systems and hospitals spend over 8.6 million labor hours (on average) on managing drug shortages every year." Also, the equipment used in hospitals is expensive and needs to be kept track of all the time. Therefore, having an inventory management system will keep you updated regarding the availability of equipment, and reduce the chances of misplacement or theft.
Another benefit of having inventory tracking is its expiry management capabilities. Remember, medicines have expiry dates, and if they aren't sold before that, it will result in severe inventory losses. Logic ERP Cloud with its real-time inventory tracking system lets you know when an item gets expired or near its expiry date. All you have to do is define certain parameters and values for automatic alerts, and you are good to go. Also, whenever the inventory goes below the re-order level, you receive an alert for stock replenishment.
With real-time inventory tracking, you can make sure that the shipment reaches its destination on time and successfully. You don't have to ask the driver about the location update over-and-over again. Logic ERP cloud and on-premises software ensure that you achieve compliance level as per government rules and regulations. It helps you to follow all the orders, thus making it effective and helpful for the pharmaceutical industry.