The Future of Technology in Handling your Business Operations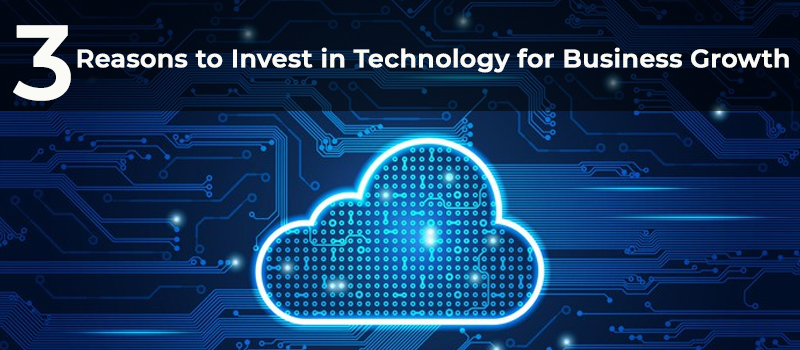 One thing that everyone might have learned from this pandemic crisis, it's the importance of digitalization to keep the business working and stay competitive. If we look at the situation before the pandemic, most of the businesses were working on on-premises ERP models, which were good when working at the location itself. But now, things have changed since cloud computing capabilities are becoming a permanent fixture in business models.
Whether you run a Pharma business, a Kirana store, or an apparel shop, an outsourced and remote work environment is what your business needs right now. If you still think that your business is not ready to work at full throttle, then here's a list of reasons that will help you understand it's the perfect time to implement cloud ERP business solutions and other digital processes:
THINK ABOUT LONG-TERM BUSINESS
No matter what, every type of business goes through the cycle of robust growth and downfalls. They have to predict when the growth period will start, how long it is going to last, and how intense it is going to be. And based on that data, they plan their long-term enterprise resource planning.
However, the important thing is to have a clear insight into the data that can help in predicting upcoming business challenges. With the implementation of cloud ERP technology, you no longer have to play guessing games. Having real-time insights into business operations is definitely a plus point. Logic ERP cloud software gives your business the flexibility to choose functionalities that you need at present. You can also adjust your cloud resources based on your business needs at any time. Unlike on-premises ERP software, cloud ERP solutions are easy to implement.
INVEST IN COST-SAVING TECHNOLOGY
Cloud ERP systems are staying for the long run, and there's a reason for that. First, the vulnerabilities created by the current pandemic events. Almost every business owner realized that working with traditional systems is not going to work any longer. Customers are moving to smart technologies and desire the same from them. Online payment, online shopping, personalized shopping experience, etc., multiple factors are reshaping the business structure.
Which is why, you also need an ERP solution that allows you to work seamlessly, and have access to business operations from anywhere, and anytime. With a cloud ERP infrastructure, you don't have to invest in the hardware and software footprint. You can avoid the upfront cost and can manage the expenses based on the functionalities you choose in your cloud ERP software.
A HYBRID OF CLOUD & ON-PREMISES ERP COULD BE THE BEST CHOICE
When implementing a new system, business leaders have to consider how their workforce is going to react to the changes implemented in the workflow. So, it's better to operate using a hybrid of cloud and on-premises ERP solutions. Although you can completely migrate to the cloud, it's better to do so at the pace that works for your workforce too.
Logic ERP with its decades of experience, is helping businesses determine what could work better for them. If you are not ready to completely move to the cloud, then a hybrid solution will work better for your business. Logic ERP offers both, cloud and on-premises solutions. But considering the current business scenario, it would be a wise choice to switch to a cloud ERP solution. You can experience exciting growth despite global business challenges by investing in a streamlined sales process, adopting customizable ERP strategies to optimize workflow, and preparing for long-term growth.