How to run a Profitable Wholesale Business in 2021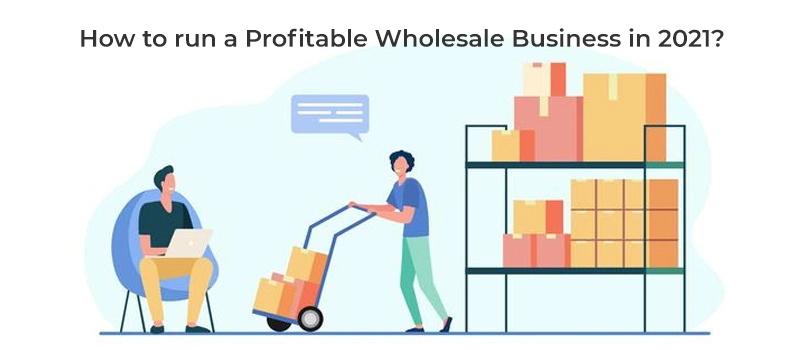 With consumer spending at all-time highs and eCommerce on the rise, many would-be entrepreneurs are stumped as to how to start a wholesale firm. If you have the necessary funds and don't want to engage with retailers or regular clients, the wholesale industry is a good place to start. Find out more about how Logic ERP can support your wholesale business.
We've outlined six steps for starting a wholesale business that will assist you in achieving your objectives.
Examine the market and determine the most important aspects
In any instance, you won't be able to start a business and make a lot of money in one day. Only in a hypothetical business setting is this possible. In actuality, in order to succeed in real life, you must first conduct research on the market you wish to invest in. Before proceeding, you should be informed of all advantages and disadvantages, as wholesale business is not a walk in the park. After you've done your study on the market, you'll need to decide which market you want to work in and where your products can sell the most. You'll need to develop a list of store owners, dealers, and other customers who might be interested in purchasing your products.
If you want to develop a brand, you'll need to gather all of your competitors' information. In the wholesale industry, competition can be fierce. Make sure you're familiar with their level of service, prices, and products. You need to outperform your opponents.
Pick a good location for your warehouse and office
After you get all of the market information, you must choose a location for your warehouse and office. The space must be practical, inexpensive, and accessible via public transportation. You won't want to drive for an hour to go to work. You may also need to maintain your office and warehouse separate in large cities. To stay up with your business operations, you'll need to acquire trustworthy and effective employees.
Create an online store or a website
The world is constantly heading towards digitization, thus it's critical to keep your internet presence up to date. You'll need to create a website or an online store for this. This is simple to accomplish with AI tools for constructing a free website or with the help of some website developers. You can also connect with retailers and manufacturers on a worldwide scale through a website. You'll be able to contact your supplier and retailers more readily this way.
Keep track of your inventory
If you want to start a wholesale firm, you'll have to deal with a lot of inventory. In terms of counting, your product quantities will be enormous. As a result, manually tracking all of the products will be nearly impossible. And the possibility of human error cannot be overlooked. Implementing an economical inventory management software like Logic ERP is the greatest solution for keeping track of your inventory. You may also utilize the program to keep track of your products across multiple warehouses in one spot.
Manage GST and accounting
It is important that you file a GST return. You should choose accounting software that is GST-ready to make things easier. Logic ERP is a software package that combines inventory and accounting with the ability to accept digital payments. Using a single piece of software instead of many pieces of software will save you time and effort in the long run.
To keep a watch on your finances, it's critical to adhere to a rigid payment policy for your suppliers. The value in a wholesale business can be much larger than in a retail market. As a result, the basis of your business is keeping track of all of your transactions. To compete in today's market, you should use online payment networks, which allow you to accept or make payments online using any payment method. This saves time while also providing instant changes, real-time notifications, and simple validation. You won't have to go to the bank every time you need to deposit money. One of the advantages is that there are no dangers of money loss or theft.
Conclusion
For wholesalers, there has certainly never been a more uncertain period than 2020. However, the uncertainty provides a good opportunity to examine your cash flow structure and business more deeply. Changes you make now to help your company survive could pave the way for it to prosper in the future. You can ensure that your wholesale firm gets off to a strong start and keeps on track in the future years with the help of Logic ERP.