Five Arguments for Using ERP in Grocery Stores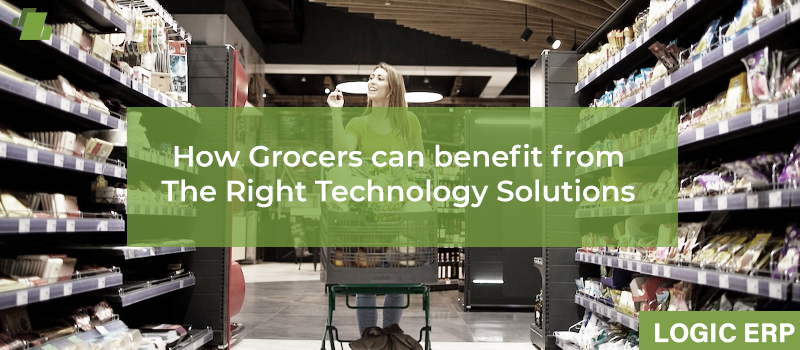 Technology is changing and developing quickly right now. All sectors try to keep the status quo in order to grow their operations. Groceries and other retail businesses also need to modify and enhance their operations. An ERP system for grocery businesses could help modernize their operations for increased efficiency and profitability as a result of technological innovation. Read this blog to find out more about it. The retail sector must modify its system to take advantage of the most recent innovations, as was previously indicated.
Grocery firms can benefit from an up-to-date approach for monitoring and regulating all processes. It also offers a number of other benefits that might improve productivity and efficiency at work. Use grocery retail software for the following motives:
Five Arguments for Using ERP in Grocery Stores
Purchasing Effectiveness
In the running of a grocery business, purchasing is among the most crucial tasks. It should be precise and effective to control purchase expenses. Furthermore, in order to avoid suffering major financial losses, the grocery store must eliminate out-of-stock situations or excess inventory. Grocery shops can avoid out-of-stock items and delayed reorders as a result.
Enhance Consumer Loyalty
Grocery retailers can create unique loyalty and promotion programmes for their customers thanks to the precise real-time administration of product modifications. Unique loyalty is crucial, but it may also be used to improve client interactions and retention. Your company will be able to handle customers effectively utilizing software, which includes a distribution system, email advertising campaigns, and data structures.
Integration to Assure the Operation of all Outlets
Grocery stores may be able to run coordinated promotions and track price changes if they integrate with a POS system. With no additional work required and no chance of human error, it automatically uploads and reports transaction data to the system. The operation of a grocery shop can be made easier with the help of LOGIC ERP integration with a blended POS system. Additionally, the central system and retail outlets rapidly update the transactional data from each outlet.
Integration of an Online Store
Nowadays, a lot of individuals shop online. The majority of consumers believe that online shopping is far more efficient. Therefore, online sellers can help supermarket chains retain more clients. By linking your retail site with ERP software, you may get comprehensive data on revenue and item availability. Additionally, it can be used to precisely track order statuses and simplify the distribution of the things that customers purchase.
Easier Stock Management and Control
It could be difficult to manage a lot of goods and various branches. When accuracy is necessary, registering, monitoring, and reporting would take a lot of time and work. This is important because inventory management software has a big impact on increasing retail profit margins. It will be simple to manage hundreds of stock keeping units. The system will keep track of inventory movements and alert staff when there are shortages. In addition, it may provide a report right away to speed up restocking.
Conclusion
The retail sector needs to keep up with technology innovation if they want to expand their business. Software can be used to operate a retail establishment like a grocery shop. Using an LOGIC ERP system for retail businesses, could simplify and increase the efficiency of all retail operational activities. It is feasible to precisely and successfully manage inventory, promotions and outlet operations. Making informed decisions that will aid the firm in the long term also involves creating reliable reports.