Innovative Advances That Altered the Grocery Industry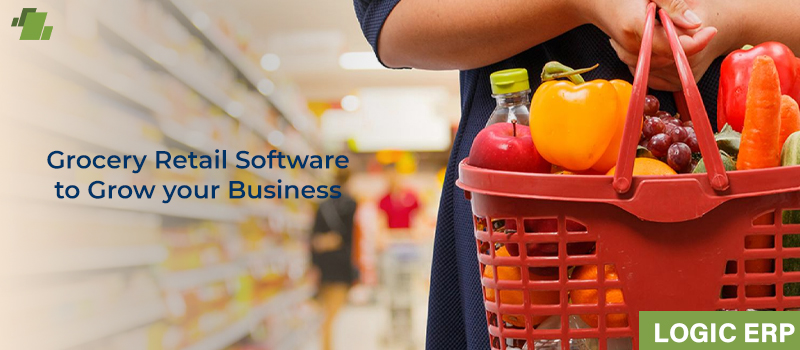 Owners and personnel are constantly challenged by the grocery business. Products like groceries can degrade quickly. To guarantee that the inventory does not go to waste, you must effectively supervise the sales and operations throughout the day. Over time, increased waste causes enormous losses. Therefore, it is necessary to have a solution that is automated, user-friendly, business-oriented, and well-integrated.
Undoubtedly, a global epidemic like COVID-19 has a significant impact on this. Many have found the idea of online food delivery to be more practical and timesaving. Businesses involved in food and commerce require a grocery retail software now more than ever. Running and managing all your operations using a grocery software is a quick, secure, and safe option. To successfully manage your grocery store, you must put a system in place to simplify operations, achieve company goals, and minimize wastage.
Issues Faced by Grocery Retailers
Infrastructure Costs for Specialized Services
To keep perishable foods fresh, storage and distribution facilities must be upgraded and maintained.
Ineffective Delivery System
It is virtually impossible to manage the requirements of product quality, time, and cost while tracking high-volume orders and deliveries.
Lack Of Confidence in Online Grocery Purchases
People don't believe in online grocery shopping. They tend to examine everything. The continuous customer resistance to online grocery shopping will undoubtedly be overcome by technology transformation, quality measurements, and vendor maintenance.
Implementation of Grocery Software
Grocery Software for the industry using diverse technologies to combine and automate numerous operations are to be implemented in the effort to solve the difficulties of survival of physical stores.
The development of online grocery software is a no-brainer. Making your grocery store accessible at all hours of the day and night will do the most to increase sales. All you must do is choose to establish an online grocery store with grocery billing software and a retail software.
Solutions For POS
In the grocery industry, POS software systems aim to increase the availability of fresh products, reduce prices, and hasten checkout times. Regardless of whether you run a single store or a chain, POS solutions can assist you with the following:
Coordinated Management
Use a customized POS grocery software solution to monitor and control every area of your business, from the front of the store to the back end.
Technology Advances & Opportunities
Installing predictive analytics with the aid of analytics and reports could be beneficial to predicting customers' purchase patterns.
Best Possible Buying Experience
Provide the finest possible customer experience with hazel-free grocery retail software. It promotes customer loyalty and purchases.
Cloud POS
The best and most easily scaled-up method for managing remote operations of grocery chains is cloud-based POS. POS solutions can be integrated with your current grocery website or mobile app.
Benefits of POS implementation in the grocery industry:
Streamline the process of placing an order online

Barcoding and RFID labels.

Choices for self-checkout and payment

Stock waste management
Solutions for Inventory Management
When it comes to needs, foodstuffs are crucial. Automated inventory control is therefore the most sought-after method of reducing loss-causing wastage. A vital component is keeping inventories in stock. Understocking results in product unavailability, lost sales, and a bad consumer experience, while overstocking results in discounted goods or waste.
Grocers can have a real-time view of the activities they conducted and plan precisely for product purchases to save waste by utilizing a grocery retail software. The creation of purchase orders is automated by inventory management software.
Delivery Software for Groceries
Direct Delivery
The grocery store will get the consumer order details as well as the address, and the delivery operation will begin based on the time and date of expected delivery. The order will be communicated to the delivery boy.
Click and Pick
In case the consumers want to have a look before they purchase instead of direct delivery, they will select this option with a time slot for visit. The staff will be notified and prepare the order.
Conclusion
The online grocery industry has grown and is rapidly becoming a new hit with customers all around the world. Their last-mile gasoline costs are reduced, and it is also much more practical. On the other hand, depending on the size of the project, supermarkets must streamline all that is required. You could only accomplish it with the aid of the proper software development business.