Retail Management Software to Increase Store Value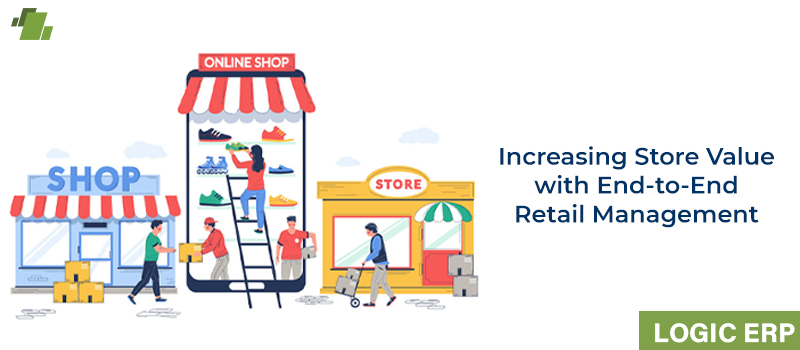 Retail is an ever-changing business that has undergone unprecedented disruptions and transformations. The shift from a brand-driven industry to a product-driven one, and now to value-based experiences, has been unsettling. The new generation of customers has grown up speaking to voice assistant gadgets and purchasing from the comfort of their own homes on touchscreen devices. As a result, businesses must build a symbiotic relationship with their customers across all customer touchpoints and find a retail solution.
At this point, the key question is: How will consumers engage with brick-and-mortar retailers in the future? Retail executives must now make better, faster judgments about how to reengineer their store operations and increase footfall dramatically in the future.
Taking Advantage of the Benefits of Social Shopping
Despite rising digitalization, a significant proportion of customers prefer to purchase in stores that provide elements of theatre and contact that e-commerce cannot. People crave an immersive social experience. Retail management Software must be coordinated to ensure a seamless shopping experience from research through conversion.
Retailers must understand how consumer needs are changing to begin rethinking their stores, reducing unnecessary assets, and investing in skills that will make their stores relevant. They must delve into specific issues such as the proper retail mix, layout, products, visual merchandising, in-store promoters, and technology infrastructure. Retailers must also plan the channels and procedures for building customer relationships and maintaining customer loyalty.
Fully Integrating Stores with the Consumer Ecosystem
The rapid move to online buying has jeopardized the future value of physical shops. However, this does not mean that physical stores will become obsolete, at least not shortly. However, the function of physical stores as an integrated element of the consumer ecosystem will need to be redefined. People are no longer oblivious consumers, relying on multiple media channels to obtain the knowledge they require before visiting a store. This is their defining moment.
Unfortunately, legacy stores continue to see digital and physical as distinct entities. They must alter their operating procedures to take this issue seriously. Physical and digital retailers should be complementary rather than competitive in an ecosystem where customers can quickly switch from one channel to another. Customers have the right to choose how they want to interact with a retail brand; thus, all channels must be uniformly connected from their perspective.
All activities occur with the brand rather than the channel, whether they are researching, purchasing, paying, returning, or seeking help. A negative experience in any channel can influence overall brand consideration. Rethinking the relevance of physical stores entails not just incorporating them into digital strategies, but also blurring the distinctions between the two so that they run effortlessly for purchasers.
Streamlining Store Processes
A successful retail store relies on several front-end and back-end operations. Retail management necessitates the development of an efficient operation that allows for both consumer-centricity and easy administration by business stakeholders. Store procedures must be built for easy tracking and upkeep, from maintaining updated inventory records to executing analytics-driven visual merchandising, planogram management, and talent management. A well-run retail store with a single perspective of all retail engines will remain adaptable and evolve in response to market demands. Efficient retail administration that utilizes retail software saves time and produces better purchase experiences across all channels.
Using the Correct Measurements to Affect Regular Decisions
There will be portfolio consequences as retailers reconsider the function and relevance of their stores. They will have to repurpose stores as key delivery hubs, dark stores, and so on. As a result, now is the moment for them to begin embracing retail analytics tools to capture and manage critical indicators across operations and improve decision-making.
The current retail reforms will undoubtedly have an economic impact at the shop level. As a result, standard performance indicators like store sales, basket size, and attendance will become insufficient. In the future, retailers will need to track metrics that provide a consolidated perspective of their store operations. They must consider KPIs like customer loyalty, visual merchandising impact, store size vs. total footprint, and others in addition to transactional indicators in their cloud retail software.
Conclusion
Retail management has a lot of moving pieces. With an unclear future and no specific solutions in place, brands require data-driven strategies that may lead to clear thinking, decisive action, and successful channel execution. Though, the fundamental idea stays the same- the consumer. Every minor step, as well as every significant and risky decision, must be planned with the goal of providing a distinct value proposition to clients. Retailers must shift from an SKU-driven proposition to one based on experience.