Retail Management Software for Your Store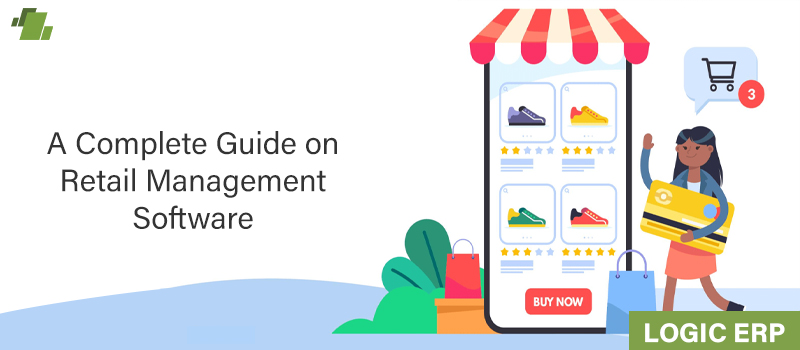 If you've researched and want to optimize workflow procedures at your business, you've undoubtedly found the power of retail management software (RMS).
According to 2020 research, 44% of merchants struggled to manage and estimate their inventory demands successfully. With the appropriate RMS, you can avoid the fight. An RMS, for example, may assist you with inventory management, human resources, vendor management, customer relationship management (CRM), and reporting and analytics. And you have a deployment option: if you desire constant data access, cloud-based retail management solutions are the way to go. On-premise solutions keep data nearby, but they may be vulnerable in the event of a flood or other calamity.
Enterprise-grade retail management solutions also support hybrid implementation, providing the finest in offline and online integration for a 360-degree view of your business operations and the ability to combine several channels into a single transaction.
This post will teach you what factors to consider before selecting an RMS, the value RMS offers to your organization, and which one is ideal for you.
What to Think About When Choosing a Retail Management Software?
It would be best to consider your stock control when evaluating the many retail management software alternatives available.
Begin by assessing the effectiveness of your present software:
What are the outcomes?
Inventory management KPIs, such as how frequently (and if) you run out of inventory, should provide you with information about how your firm is operating.
Second, find out what kind of help RMSs can provide for your company. For example, improving your inventory control will enhance your customer relationships—inventory tracking will be much easier, easing the load of your everyday operations. Your RMS should be capable of the following:
Estimate future inventory requirements

Personalize product price

Order tracking and consolidation
Third, you must examine the expense. While some RMSs are available as a monthly subscription, you may find that purchasing the software is more cost-effective. Varying solutions will undoubtedly cost different amounts, especially if you seek more comprehensive ones. The cheapest choice will not provide you with all the capabilities you want.
Fourth, when you compare alternative retail management software products, ask yourself the following questions:
How many staff will require access?

Is it just you, or are you above the age of 15?

How big is your company?

Is it only one store, or are you in control of up to six?

Do you take gift certificates?

Do you have several sites and want extensive promotional options?

Do you sell across several channels (for example, online, in-store, mobile, and social)?
If most of your replies focus on the lesser end of the business—running a single location with a few employees—your inventory management requirements continually expand. Though you may not require many features, you require reliable software that saves you time and allows you to add on as needed.
Midsize businesses with more resources, staff, and locations than the previous answer want a software solution that will help them grow. While you may not require the most complex features, such as cross-time zone support, you know that you need the proper software to optimize your business in your retail locations and online. Finally, if most of your responses involve a more significant number of workers and retail locations—say, more than 15 employees—you're probably running a well-established firm.
Based on this information, you're probably seeking an inventory management solution that can assist you in establishing promotions and pricing and completer and more advanced promotional and sales features.
How Can Retail Management Software Help Your Company?
The most popular RMS improves your organization by simplifying processes and giving benefits such as:
Information about the customer

Increased POS efficiency Improved inventory management

Finance metrics that are very noticeable

improved security and more
With the assistance of a world-class RMS, your retail company may offer value through pre-selection—both editorial guidance and editorial choice. You can stock particular items at specific pricing based on information about your consumer base to increase attractiveness.
Another RMS value-add is demand aggregation. Typically, you'd have to estimate what retail shoppers would be most interested in—for example, what women's winter coats will be the most popular this season—and then acquire inventory appropriately. With an RMS, you may use data to eliminate guesswork from your forecasts.
It would help if you also considered how easy it is to transfer merchandise when utilizing an Retail Management Software. Allowing your consumers to purchase online and pick up in-store, with real-time availability updates, is just one approach to improving your customer interactions. Inventory alerts also warn the appropriate parties when stock is running low.
When you use an RMS, you get the following benefits:
An integrated ERP and eCommerce solution

Extensibility

Software that is simple to use

All-in-one RMS solution
The most powerful Retail Management Software, particularly for the retail industry, improves the customer experience by expediting consumer procurement of goods and services.