How Billing Software can speed-up your Billing Process?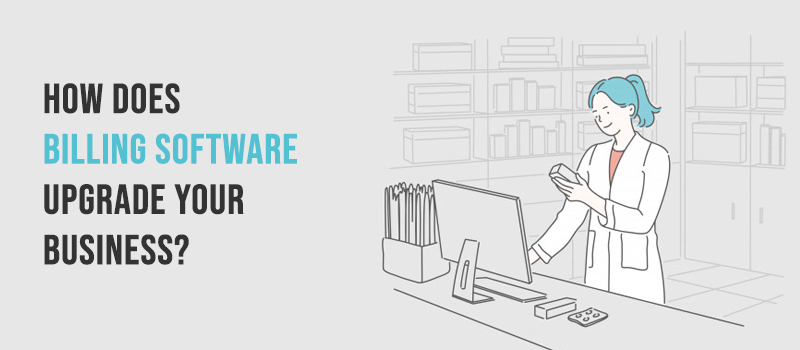 Are you looking for smart & reliable billing software for your business? That's a great idea. But you need to understand the core elements of your business first. No doubt a feasible billing process holds the key to manage the flow of money from the customers. But building your own billing mechanism from scratch that suits your business requirements is a risky and challenging task that comes with a pile of complexities.
Why Should I cautious while choosing Billing System?
As a retailer, selecting a billing system is like making or breaking a decision for your business because if the solution fails or doesn't align with your business needs, then it will a waste of your investment. On the other hand, replacing your existing billing system could be a daunting task at the same time.
How Billing Software will be useful for your business?
If we look back in time, the billing software has been around for decades. With time, new software solutions joined the race that brought us new aspects in billing procedures to make it an efficient invoicing system.
Easy accessibility & clarity of records
If we go back for few years, the transaction or billing records were maintained in the hardcopy or paper format and when any disparity popped up, the person has to check the errors by going through all the documents to sort the problem. But now because of the digital billing concept, every record is maintained in digital format in the software and you can access transaction records easily from your computer. It is easy to sort out any disputes or discrepancies by filling necessary customer details in the software and all the related data will be shown on the screen.
No space for manual errors
You do not have to collect data manually from multiple systems. An efficient billing solution will provide API's for linking to third-party systems in a simpler way, which will eliminate the input mistakes and comparison time, reducing invoice queries.
Collect Payments Instantly
Earlier, retailers have to distribute bills individually and manually, which was a time-consuming procedure. But now, with the billing software system integration with payment methods, consumers have choices to pay invoices electronically. By integrating billing software with payment gateways you can also reduce transaction time, which will improve the cash flow.
Reliable Billing & Ordering Process
Compatible billing software will automate the entire billing process that comprises of:
Leads generation to conversion,
Actuating orders with delivery actions,
Comparing costs and dispatch invoices,
Collecting payment for revenue recognition with finance.
Billing data is collected from multiple sources and if you have to manage all those calculations, then the chances of mistakes are definitely high. But if you use LOGIC billing software, you can stay in regular contact with your customers, prevent any error during billing, avoid internal theft, and improve your customer service experience.
Manual processes lead to data inaccuracy and errors that generate extra work when you have to credit invoices. It may cause a negative impact on both sides, within your business and with your consumer. The LOGIC ERP billing software solution helps you to easily manage all the orders and billing processes to ensure a solid relationship with your customers and eliminates potential billing errors.