COVID-19's Impact on Pharmacy Management and Compliance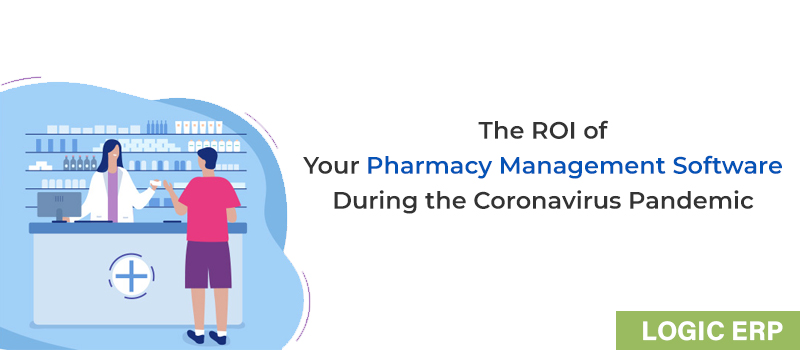 The coronavirus disease 2019 (COVID-19) pandemic not only ushered in rapid-fire adjustments in health-care delivery, but it also revealed the system's flaws. As frontline pharmacy employees and leaders were forced to manage new medicine and supply shortages as well as quickly adjust to this once-in-a-century global public health disaster, we realized exactly how fragile the current health care infrastructure is. In this scenario, if a pharmacist's pharmacy management system has clumsy software, outdated technology, and restricted integration, it is just holding them back at a time when their patients need them the most.
Taking up the COVID-19 Challenges
During a pandemic, pharmacists have quickly devised novel ways to safely serve patients in situations when they require the most assistance from their pharmacy management system. Rather than wasting time devising workarounds to satisfy the demands of your community pharmacy and patients, your pharmacy software should give comprehensive solutions to assist you in succeeding. Logic ERP's pharmacy management software provides the following solutions:
Curbside pickup, drive-thru, and delivery services that are simple to deploy.
Patient communication tool to keep them up to date on their medication status.
Workflow that can be customized to meet changing norms and regulatory requirements.
COVID-19 tests and immunizations have documentation, reporting, and billing capabilities.
COVID-19 has permanently altered consumer behavior by increasing reliance on digital technologies. Your pharmacy should react to these shifts by providing new and inventive ways to fill prescriptions, deliver useful health information, and connect with patients for clinical services. When it comes to keeping up with the newest market advancements, Logic ERP's pharmacy management software helps pharmacists adapt to these new conditions without any difficulties.
Is your current process effective?
Each pharmacy is distinct, serving the community's and patients' specific needs. You should have complete control over how your pharmacy is set up to maximize transaction volume, employee throughput, and patient care.
Clinical opportunities within the workflow increase revenue, synchronize medications, and improve patient compliance.
Insight into your pharmacy operations, inventory, and revenue is provided by detailed reporting and analytics.
Patient engagement and loyalty are improved by automated refills, medication reminders, and clear communication.
Is your pharmacy management software assisting you in achieving your goals?
When your existing pharmacy management solution is causing you problems, switching is a good idea. You shouldn't have to work around your pharmacy system; instead, it should wrap around your pharmacy. Logic ERP is the industry-leading pharmacy software provider for community pharmacies with optimum pharmacy management solutions. Rather than adjusting your business to match your software, make sure your pharmacy software works for you. When you switch to Logic ERP, your pharmacy management software provides the tools and support needed for success.
Expand your pharmacy operations
Handle COVID-19 challenges
Save Money and Time
For a pharmacist, time is one of the most valuable assets. There's little time for anything else while you're caring for patients, managing your pharmacy operations, and keeping up with industry news. Every day, your pharmacy management software should assist you in making the most of your time. Pharmacists meet patients on average more than 13 times per year, so your time is valuable and in high demand. As specialists and public health officials continue to recognize pharmacists' critical role in the administration of the COVID-19 vaccination, pharmacists' workload and expectations will grow. Patients will seek your assistance in greater numbers, expecting a wide range of pharmacy and clinical services.
Your software is holding you back if it is out of date and does not meet the new COVID-19 reporting criteria. Consider how much time is spent with each extra keystroke, double-entry, or debugging a problem. Poor performance causes your pharmacy to slow down, losing you time and money. You may raise your efficiency and improve patient care by running a well-run firm. With the proper pharmacy management technology, you can do daily activities faster, spend more one-on-one time with patients, and free up time to introduce new revenue sources and boost overall profitability.
Conclusion
There is no one more knowledgeable than a pharmacist when it comes to pharmaceutical safety and ensuring compliance with sterile compounding. New technologies and interdisciplinary work teams can ensure that patient care and staff happiness do not suffer in the face of heightened pressure due to the COVID-19 epidemic and rapidly evolving shortages. Pharmacists have the fortitude and adaptability to handle current — and yet-to-be-discovered — difficulties, and they can do so with the correct tools to support evolving patient care programs.