Five Successful Multi-Store Retail Company Strategies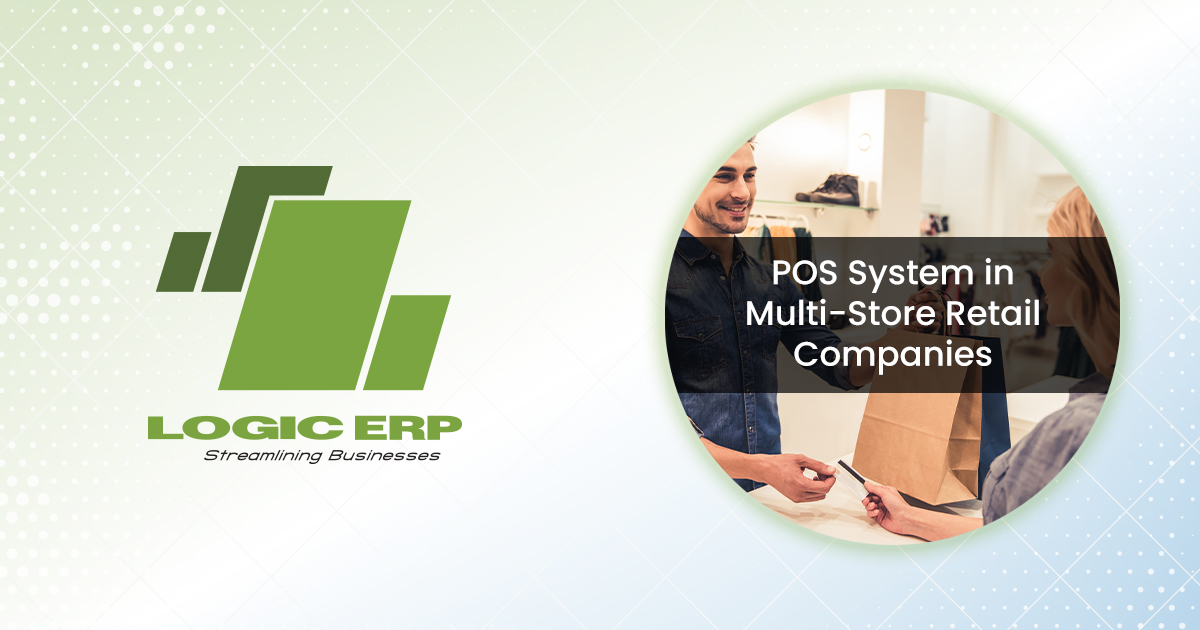 It's not easy to manage a multi-location store, but with the right people, processes, and equipment, you can manage businesses that involve multiple locations. Through a point-of-sale system, we'll look at some steps you can take to ensure all your stores run smoothly under your watch.
Five Successful Multi-Store Retail Company Strategies
The expansion of your retail firm provides several prospects for expansion. Nevertheless, before you dip your toes in the water, you should think about the implications. The retail business is very competitive. To obtain an advantage over your competition, you must use the correct retail management tools and tactics. These tactics and resources can assist you in acing your multi-store retail operation.
Inventory Tracking Process Automation
In retail, inventory management accuracy is everything. It gives a far-reaching perspective on the production network. The procedure matches the client's wants with available inventories. While inventory monitoring is straightforward for a single store, it may be difficult for a firm with many locations. For example, what if a consumer is unable to locate a product in a specified color at your shop? You'll have to either divert the consumer elsewhere or have the item transported to your shop.
You require retail software that allows for rapid and clear communication across all of your sites. Inventory transfers can be completed quickly with a multi-store POS system, stock outs can be prevented, and an exact inventory count can be obtained. If you offer your items in several places, you must automate your inventory tracking procedure.
Make It Simple for Your Consumers to Pay
Transactions are now digital. At retail establishments, most customers choose online payment methods. Credit and debit cards are frequently utilized. These digital wallets, cards, and point-of-sale (POS) transactions have all become commonplace.
It is critical to provide your clients with a consistent payment gateway. It facilitates the processing of payments, returns, and refunds. Maintain consistency throughout your website, eCommerce sites, and physical locations. Consumer satisfaction is linked to how quickly and easily money may be exchanged. You may also combine sales and receipts onto a single platform.
Easily Monitor Multi-Store Performance
You're hopping between locations, having daily meetings to check on your objectives, and juggling calls with your store managers. Do you recognize any of these tasks? When you manage many stores, you can't avoid measuring your key performance indicators (KPIs). But the procedure does not have to be time-consuming and unpleasant.
Updating Business Intelligence tools can greatly simplify things. You can access real-time data on your sales, performance, and inventory from a single platform. You'll also receive a clear insight into the inventory turnover ratio, average order value, and sell-through rate. BI performance tracking allows you to anticipate possible hazards, set standards, improve forecasts, and make smarter decisions.
Concentrate on Loyalty Programs
Clients are the lifeblood of your retail operation. If customers are pleased with your services, they will not only make further purchases but will also spread the news. It is critical to engage your loyal consumers to keep them returning for more. According to research, over 70% of customers stick with a brand that has a successful loyalty program. Recurring clients are 50% more willing to experiment with new items. Loyal consumers help you grow revenue and brand exposure.
Connect your multi-location POS system with loyalty providers to reward your consumers. Coupon marketing, specials, discounts, and member-only rates can encourage your customers to purchase more frequently. With loyalty management software, you can additionally target quality leads during a marketing campaign.
Invest in Cloud Computing
Upgrading data to the cloud is a tried-and-true strategy utilized by many multi-store enterprises. Monitoring your scores is simplified since cloud-based solutions may be accessible from anywhere in the world. It allows shops to store customer information, inventory information, financial information, and company information on distant servers that are accessible over the internet. The cloud decreases your reliance on physical storage space. It allows you to grow operations without recruiting additional personnel or renting additional space.
Moving your POS systems to the cloud allows you to instantly get sales figures and transaction details. By combining all key data into a single platform, cloud POS provides better flexibility and agility. Cloud POS enables minimal downtime for upgrades, increased security, and simple maintenance.
Conclusion
A complete retail POS system serves as the foundation for standard procedures, clear communications, rigorous staff verification and training, and cloud-supported practices. Regardless of which store you are in; you must constantly monitor the business data for each location. You must also empower your teams to monitor themselves and each other by providing training materials, consistent data, and performance feedback in an easy-to-use interface.