Cloud Based ERP Software and its Advantages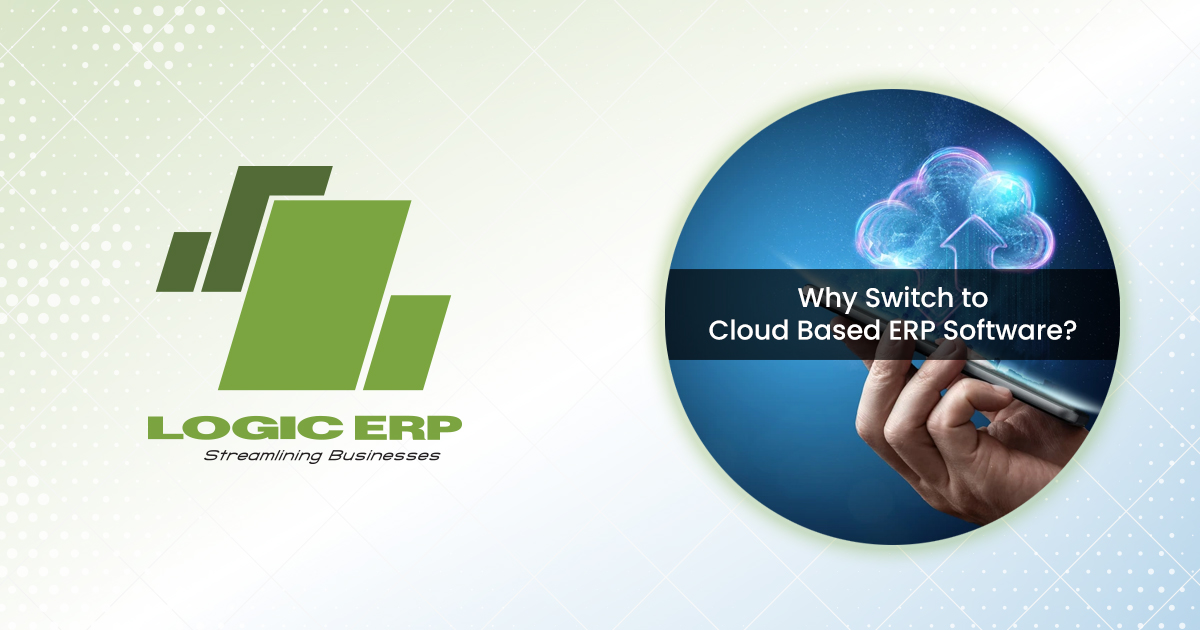 As new organizations and enterprises emerge and flourish daily, the management process has become complicated. Various facets of business management keep them running well. Business owners employ innovative methods and technology that decrease human labor while also improving the operating system. They now rely on ERP (Enterprise Resource Planning) software to integrate and organize data throughout their organization.
Since most organizations have gone digital, or at least certain portions of them have gone digital, cloud solutions have grown in popularity. These cloud ERP solutions address several concerns and provide numerous advantages over their on-premise counterparts. This article explains why firms should consider moving to cloud-based ERP.
What is Cloud ERP?
ERP software is a powerful piece of software that integrates critical parts of a company such as inventory management, accounting, finance management, human resources, and so on, making the process more effective. Unlike previous systems, cloud-based ERP operates on cloud trading servers that are available over the Internet.
Cloud ERP comes in a variety of flavors. Because information technology is the backbone or brain of every organization, cloud ERP software delivers expanded and increased capability for all major business activities. ERP systems must frequently be more adaptable to stay up with developing technology and business practices. That is why, for enterprises of all sizes, the cloud has become the default software deployment alternative.
The Advantages of Cloud ERP Software
Cloud-based business resource planning provides scalability, flexibility, and the convenience of keeping up with innovation. It offers a more efficient strategy, allowing firms to make use of massive computer power. Switching to a cloud ERP platform result in lower initial costs, faster deployment, and less human labor.
Because cloud-based technologies are very adaptive, businesses may enhance even more. It enables business owners to move their emphasis to other parts of their company and look for methods to enhance them. Continue reading to learn more about why you should convert to a cloud-based ERP solution.
Cheaper Cost: After integrating ERP for cloud system management, subscription costs can still be reduced when support and maintenance are considered. Many small firms that cannot afford the high upfront costs may find that eliminating expenditures is critical.

Maintenance and Upgrades: Cloud providers manage the servers, databases, and other infrastructure and automatically distribute patches or new updates to all clients, ensuring that the software is safe and following laws and regulations. ERP cloud system suppliers' subscription-based services also include 24/7 assistance to resolve any difficulties that may emerge.

Access to Future Technologies: Because technology is changing at a quicker rate nowadays, company owners want assistance in managing the strong competition. To remain competitive, advanced technologies such as Artificial Intelligence, Machine Learning, sophisticated analytics, and other technical advancements must be used. However, deploying these technologies necessitates a substantial investment in data infrastructure. Cloud for ERP enables more rapid and cost-effective adoption of these developing technologies. With advanced business tools, it removes wasteful expenditures and resource-related constraints.

Security: The cloud system of today is extremely powerful and safe, with top-tier encryption, multi-factor authentication, and other essential security features built in. Furthermore, cloud corporate resource planning servers are housed in safe and centralized locations, lowering the danger of physical theft.

Implementation: One of the most significant advantages of cloud ERP is its ease of implementation in any firm. These ERP systems may be implemented and configured far more quickly than any other system. This is because the trader is in charge of activating the software and hardware. It lowers downtime during the transition and helps firms to resume operations as quickly as feasible to meet rising market demand and respond to fast changes.

Real-Time Data: Because the information and application are stored in a centralized cloud location, the information presented is always up to date. This is a critical component of every business's cloud infrastructure. Cloud-based ERP eliminates the constraints of numerous software interaction points, lowering the likelihood of erroneous data and projections. This provides business owners with accurate and well-organized data.

Simple Customization: Because everything is done remotely by the organization, cloud ERP solutions are simple to configure. It entails integrating the proper combination of ERP features and third-party apps, as well as performing any necessary upgrades. Because the cloud trader handles the customizing process, this software is streamlined and less expensive. There are no additional software or hardware costs, and no ERP experience is required, allowing organizations to develop the solution that works best for them.

Accessibility: Cloud ERP software may be used from any device with an internet connection, including smartphones, tablets, and laptop computers. This enables data to be loaded, compiled, and collaborated on from anywhere. Cloud ERP software enables various business units or departments to collaborate across campuses or nations, using a single software without the requirement for a VPN. Most importantly, cloud ERP is substantially less expensive to use, since you do not need to purchase and maintain emulation software or a VPN.
Conclusion
ERP cloud is a fantastic piece of software that can be utilized not just for cloud systems but also for other elements of the organization. All of these advantages make it an attractive investment for many enterprises and organizations. Install it now to manage various chores more efficiently and decrease human effort.