Useful Tools and Tips on How Supermarkets Monitor Their Stock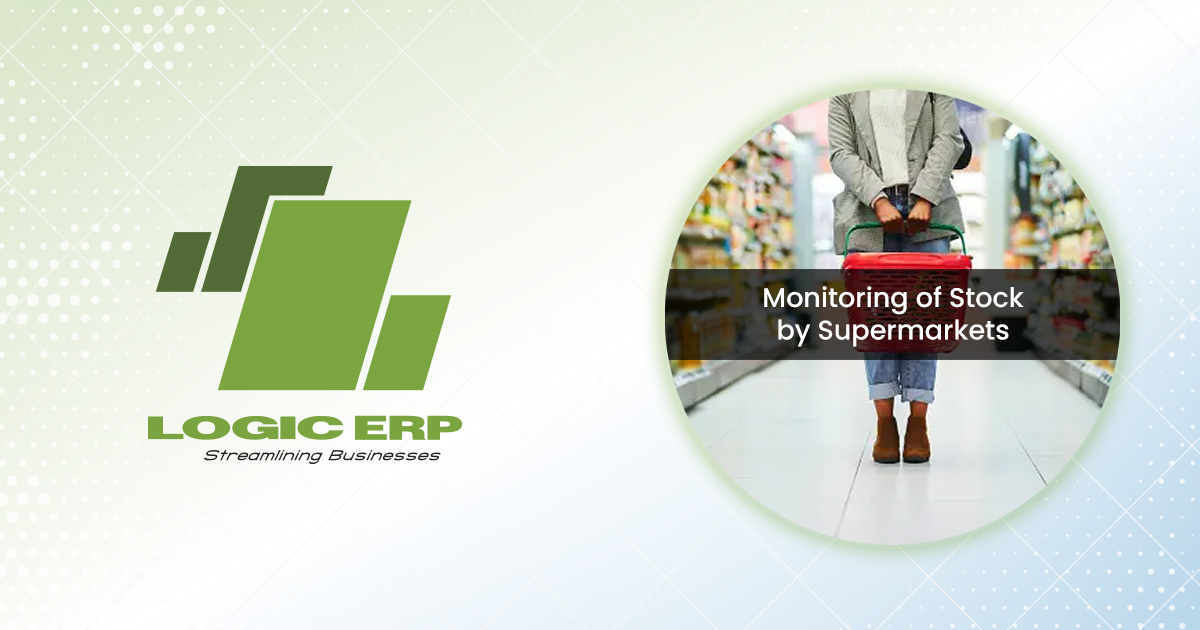 Introduction
Managing a grocery store can feel a lot like managing a dozen spinning plates at once. You need to offer your clients the best and most fluctuating item choices, yet you would rather not squander cash on the stock you needn't bother with — or run out of those top-selling things and miss out on deals.
If you're a little supermarket proprietor, you realize first hand how testing it very well may be to monitor stock. As a result, we've put together this post to show you how to effectively manage your inventory.
How Do Supermarkets Monitor Stock and Why Does it Matter?
Stock administration is basic for any store; however, this holds doubly valid for supermarket proprietors. You run the risk of running out of popular products, overstocking items that don't sell, and losing money due to spoilage or expiration if you don't keep accurate track of your stock levels.
In contrast to other kinds of retail establishments, grocery stores must deal with products that have a short shelf life and spoil quickly. It will be difficult for you to guarantee that the products you sell to your customers are in good condition if you aren't careful to track expiration dates and rotate stock.
On the other hand, grocery store software will increase sales and improve customer satisfaction, and you can reduce waste by not overstocking items that spoil
Useful Tools for Managing Your Grocery Inventory
Point-Of-Sale
A powerful POS can assist you with following deals and stock levels continuously. This information gives you significant knowledge about what items are selling, how rapidly they're selling, and what should be restocked. Additionally, your POS system can generate custom reports to assist you in making informed decisions regarding your store. You can easily manage your inventory and reorder products that are running low before you run out to ensure that you never miss a sale.
Standardized Identification Scanner
Your barcode scanner helps reduce checkout errors and speeds up the checkout process. Your barcode scanner can also be used to help you manage your inventory. You can track inventory levels in real-time and make informed decisions about restocking by scanning products as they are received or sold. You can concentrate on providing excellent customer service and expanding your business by implementing Supermaket inventory software in your store, which will help you save time and reduce errors.
Features for Your Inventory Management Software
Consider the following features for your inventory management software:
Buy orders that permit you to deal with your buys from sellers in a single connection point.

Stock count gives you the information, you want to keep a finger on the beat of your stock levels.

Portable administrative center administration so you can deal with your business from the floor or home after all other options have been exhausted.

Low stock reports so you never run out of a hit and pass up a deal.

24/7 emergency tech support in the event of an outage or other technical issue outside of business hours.

Your point-of-sale software should ideally be integrated with your inventory management software.
Useful Tips for Stock Administration
Direct Standard Counts
To forestall stockouts and overload, you want to have areas of strength and on your stock levels consistently. Counting inventory can be done manually or with a barcode scanner, among other options. In a perfect world, you'll put resources into a POS arrangement that tracks your stock levels progressively, permitting you to distinguish errors and make changes rapidly and without any problem.
Keep Track of Expiration Dates
If you own a market or grocery store, you must keep track of your products' expiration dates. If you sell expired products, you risk losing your license with the Health Department, putting customers' health at risk, and damaging your store's reputation. You want to follow lapse dates in your POS to forestall squandering and guarantee your clients' security.
One strategy that can aid your endeavors to move stock from your racks before it lapses is to carry out an earliest in, earliest out (FIFO) stock administration framework. Older products are sold before newer ones in this system, ensuring that the old stock sells before it expires.
Settle on Information Driven Requesting Choices
As for your supermarket, you can't simply pay attention to your instinct. Using data-driven decision-making, you should make your inventory process more efficient. Establish reorder points and lead times to maximize profits. By following these steps, you can make sure that you never run out of popular products. Using sales data, decide when to reorder and how much to stock. You can also use your sales data to figure out which products aren't selling well. You could discount these items or even eliminate them from your reordering process.
How are Grocery Stores Able to Monitor Their Inventory?
This should serve as your indication that it is time to make a change if you are still manually tracking your inventory. Any supermarket business needs supermarket software to keep track of its inventory, but given the wide range of products and perishables on your shelves, inventory management is even more important and difficult for businesses like yours.