Selecting the Best Apparel Retail Software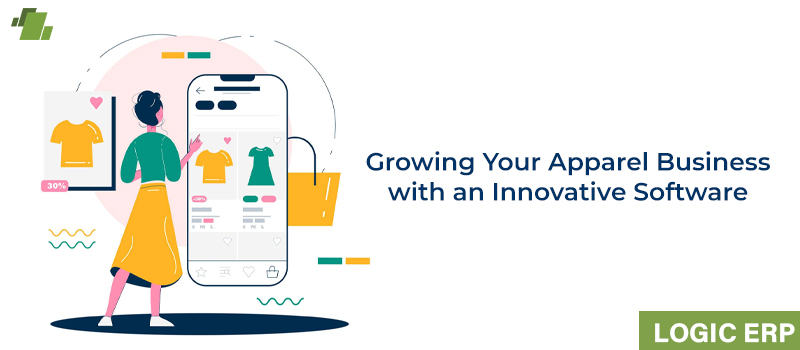 In today's competitive industry, selecting the correct software for your retail garment store is critical. A POS system will enable you to securely handle retail store sales while also managing inventory, managing workers, streamlining transaction processes, and so on. Usability, start-up costs, recurring costs, scalability, and other criteria should be prioritized when selecting a POS solution for your retail apparel business.
Considerations When Choosing the Best Apparel Industry Software
Top retail garment stores understand that having the correct apparel software can provide them with a competitive advantage. They recognize that a POS solution can be far more valuable than a simple cash register. It can be used to manage inventory, staff, loyalty rewards programs, CRM, and other aspects of apparel management. Apparel software can provide your retail clothing store with resources to entice clients by providing swift, individualized service.
Selection of POS System
The POS System's Price
The POS system you are searching for must be affordable. Numerous elements influence the price of an Apparel POS System. The most crucial consideration is the POS software fees. For various options, most POS solutions require a monthly or annual cost. The higher the tier, the more features there are and the higher the price.
Hardware Price
Hardware prices will vary depending on your needs, such as the payment methods allowed, the number of stores, and the staff you have. You can also lease or rent POS gear based on your budget.
Payment Options are Available
When selecting the ideal apparel retail software, ensure that your POS system supports the major payment methods when linked with the appropriate hardware.
The following are examples of payment methods:
Credit cards

Contactless transactions

Gift Cards

Non-present card transactions

Split Payments
Various Features and Integrations
Features and integrations of a POS system:
Payment processing that is integrated

Analytics and reporting in one place

Inventory management

Personnel management

Management of many stores

Management of Customer Relationships
Customer Service
The finest apparel software also includes the greatest customer assistance via numerous channels such as chat, email, or phone. When selecting apparel retail software, ensure that customer assistance is provided at no cost. Check to see if customer service is free.
How Can Apparel Industry Software Help Increase Apparel Store Sales?
With automated operations, POS solutions may quickly boost your clothes store sales. POS systems not only close the gaps created by manual techniques, but they also ensure that your store is managed efficiently to ensure the seamless functioning of your fashion store.
Automated Inventory Tracking via POS
POS-enabled inventory tracking automates the process while assuring operational efficiency. This also ensures that the process is consistent and error-free.
POS Enabled Inventory Categorization
Managing your clothing store becomes much easier if you categorize your products for the convenience of your clients. Customers will find it easier to locate their desired products if they are systematically stacked. Apparel retail software can assist you in automating the classification process by keeping track of the bifurcations in your apparel store inventory.
Apparel Retail Software Aids in Demand Forecasting
Knowing a product's demand can always help you improve your clothing store's sales. It will allow you to keep an adequate amount on hand. POS systems can be used to track the sales of your clothing.
Apparel Industry Software Enables Smooth Transactions
Collecting every payment manually, billing it, and keeping track of it can be time-consuming. It may result in errors in cash register maintenance. To avoid this, use POS solutions to automate the invoicing process, accelerate transactions, and keep track of them. This eliminates human errors while also ensuring the process's security.
Promotional Notifications
Customers can be informed about ongoing specials and promotional offers using POS solutions. Some POS solutions employ a Mailchimp connection to deliver emails to registered users about any active sale deals at your clothing store.
Apparel Industry Software Advantages
Improved inventory management for greater operational efficiency.

Product dynamic classification for improved assortment.

Inventory tracking helps keep stock under check.

Maintain vigilance over the supply chain to avoid unneeded disruptions.

Maintain transactional records with as little room for error as possible.

Manage customer accounts to improve the user experience.

Provide consumers with updates on current discounts or special deals.

Manage the loyalty benefits following the customer's relationship with the store.

Accurate sales performance reporting aids in demand forecasting.

Improve the end-user experience by streamlining the checkout process.
Conclusion
Retail clothing store entrepreneurs encounter numerous hurdles in running their businesses. However, by selecting the correct apparel software, retailers may bridge the gap between their present store sales and growth. To fulfill escalating consumer expectations, garment stores must reinvent and automate their operations and processes.