The Future of Fashion in Contactless Commerce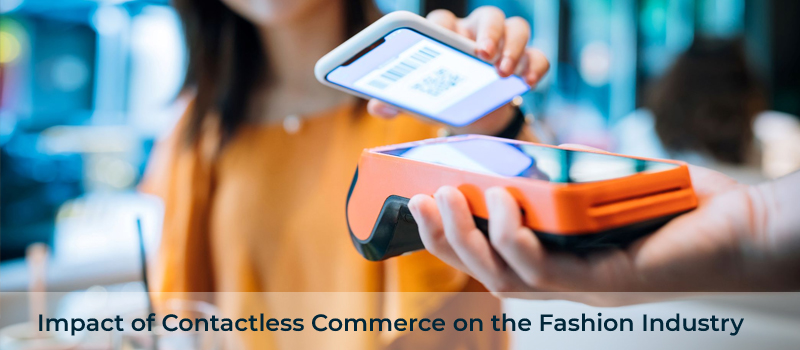 In the fashion & apparel industry, one of the things that a consumer desires are to have a close connection with his/her favorite brands and the party behind them. But now, during the pandemic and after it's all over, they want to make less physical contact as much as possible. The restrictions placed during the lockdown period had a great impact on consumers' buying behavior. They are trying to keep their hands-off from the things during shopping as much as possible.
Brands and retail business owners are also trying their best to cop-up with the rapidly changing consumer's behavior. Mikovhe Nengovhela, an Economic Researcher for the Southern African Clothing and Textile Union, said: "Fashion is almost at a halt. Whether it's a domestic or international market, there is very little interaction." According to the Globe Newswire data, the inevitable burst in the fast-fashion industry declined from $35.8 billion in 2019 to $31.4 billion in 2020.
Helena Helmersson, CEO of H&M, said in an interview that the Swedish fashion brand will be taking some forceful measures, which would lead to a fast shift towards digital stores after shutting down 75% of its stores worldwide during the lockdown. And now, when the stores are reopening again, we can see new safety measures that brands are installing to ensure social distancing, promote contactless shopping experience, and greater integration with online.
It's proof that brands and retailers are coming up with more creative ways to address the changing shopping behavior of the customer. One such way is by integrating cloud-based ERP software with your business operation. It gives the authority to access, address, and facilitate the 24/7 working of your online retail store, no matter where you are present. Take online orders, accept cashless or contactless payments, keep track of customer's records, manage inventory of multiple stores, and much more.
Because even after the clothing stores reopening, consumers will heavily rely on digital channels for fashion buys, and will only increase in the coming months. During the lockdown period, the average number of on-site searches went up to 82%, according to the latest data from Findologic. They analyzed 10 million search queries across 1,000 E-Commerce sites. It shows that there's still an appetite to buy and retailers have to pave a new path for their consumers to purchase.
Now the question is, where do you should start? Well, the first thing you should do is to install the tools that can facilitate your e-commerce presence. There are plenty of tasks related to it, such as:
Orders Management,
Ensure customer data security, sorting, and proper management,
Assistance in Real-time Inventory management,
Accepting online payments from various channels,
Shipping & delivery of items
Social messaging,
Follow-up communications,
Sending e-Bills, etc..
And to analyze this whole data, a feasible and customizable reporting system. The cloud-based and on-premises business solutions by LOGIC ERP enabled fashion & apparel retailers to stabilize their workflow in this lockdown and will continue to do so. Most of the retailers try to move their large inventories by offering excessive discounting. But we say that a perfect way to execute this task is by connecting customer data handling, offering personalized discount schemes, and delivering the right products to the right shoppers at right time. To know how LOGIC ERP can help you in building margin and growth, contact us.