Technologies Transforming The Fashion Retail Sector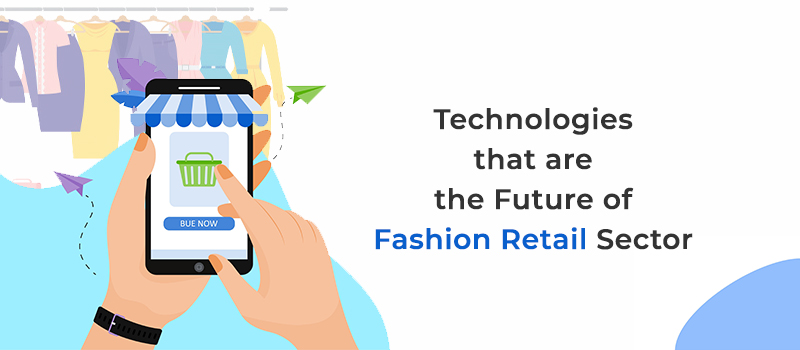 In a fashion & apparel business, one of the difficult tasks is to understand the rapidly changing demands of customers and to address them on time. A current trend can become a talk-of-old-days in the fashion industry. That's how versatile this market is. According to cio.com, the Indian fashion retail industry will become USD 115 billion market till 2027. Because of this, various Indian apparel retailers are trying their luck on new technologies to cope up with the frequently changing retail paradigm. After the COVID-19 hit all-over the world, the use of Artificial Intelligence, Machine Learning, and Data Analytics increased rapidly in functions like Self-Kiosk, BOPIS, and Click & Collect. These technologies are helping retailers to deliver better in-store experience, personalized shopping experience, and addressing online shopping challenges.
THE USE OF BLOCKCHAIN
Over the last few years, blockchain has made its presence known in almost every business sector. The key asset of this technology is that it makes data to be more interoperable. In return, the information is shared and made available with manufacturers, vendors, brands, and suppliers. In short, it provides complete transparency. Using blockchain will enable manufacturers to identify whether the product is fake or original. The record-keeping and tracking of product information will be more effective via embedded RFID tags and sensors. The technology also provides a detailed history of the product from its point of origin to its current location. As consumers nowadays are fully aware of the unethical and environmentally harmful practices conducted by the suppliers, using blockchain will enable brands to introduce transparency in their business practices.
AR/VIRTUAL TRIAL ROOMS, TOUCHLESS & MOBILE POS FOR FAST BILLING
One of the greatest challenges for e-commerce was to offer an offline shopping experience during online shopping, in which, customers can shop and try their garments. Then there's also high return rates because of sizing issues. Whereas in offline shopping, the comfort and ease of online stores are missing. In short, it's a tough competition between online and offline stores. The checkout counters and long queues during the billing were only a few challenges that need to be countered.
Then came the Augmented Reality and Touchless POS to solve these problems that manifest now and then. A company named TryNDBuy is providing virtual trial rooms to the fashion retails that allows users to try clothes. It acts as a virtual stylist that suggest customers about the overall look. Logic ERP is helping retails to cope up with fast billing and providing personalized shopping to the customers. The touchless and mobile POS system by Logic ERP is enabling retailers to perform multiple billing, keeping real-time inventory track, advanced stock replenishment, etc..
Over the last few years, the fashion industry witnessed various positive retail transformation due to new technologies being introduced in this segment. And as more and more retailers are inclining towards digitalization, Logic ERP, with its best-in-the-industry retail and distribution software services is helping the industry to grow further.