ERP Software and Its Benefits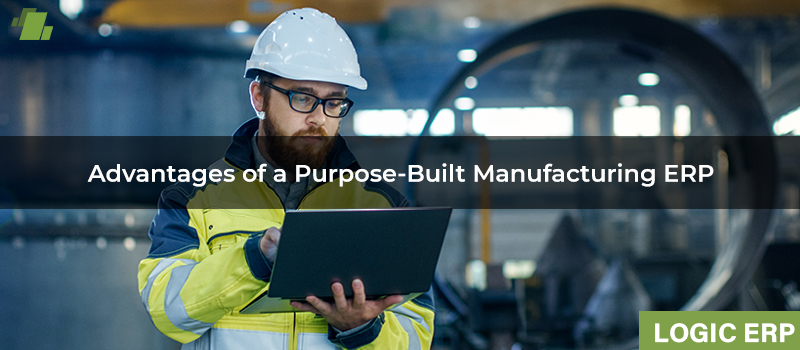 Your company is one-of-a-kind and so your ERP software should be compatible. Many firms are attempting to develop a new road map to success as the industrial industry quickly adapts to meet new challenges. Time, on the other hand, is not on the industry's side. "The manufacturing industry is rebuilding quickly, undaunted by substantial labor and supply chain issues," according to Deloitte's forecast. To keep this momentum going, manufacturers must negotiate increased risks while pursuing environmental agendas."
Early adopters are increasingly more agile, versatile, and efficient—and they may already be eating into your market share. How can manufacturing companies like yours mitigate this risk and accelerate profitable growth? Many people believe that technological collaborations are the answer.
Partnerships are becoming increasingly vital in attaining long-term business success, whether it's getting data from upstream or downstream supply chain partners or turning to technology suppliers that can give a variety of insights into current cloud capabilities and cutting-edge technologies.
Manufacturing is transitioning toward industry-specific apps, which are now almost always supplied in the cloud to optimize adoption, flexibility, visibility, data-driven decision-making, and security while lowering through-life costs.
The Advantages of Industry-Specific Manufacturing ERP Software
Organizations are realizing that industry-specific features embedded into the ERP solution, as well as efficient processes and reporting, are crucial for easy deployment and headache-free adoption.
Among the many advantages are:
Industry-specific cloud ERP software provides functionalities that correspond to the way you conduct (or should do) business. Best practices have already been established.

You can manage the entire ecosystem with visibility and efficiency, functioning in real-time to maximize the potential of your firm. It's also easier to execute because it's cloud-based, so you'll see results sooner. Climatic, for example, promptly established a new production plant in Malaysia, complete with local regulations.

An industry-centric, unified picture of your organization enables you to detect deviations from expected operational performance early, allowing exceptions to be examined and addressed even before your finance teams are aware of them. Your firm may then concentrate on strategic operational and productivity enhancements, cultivating a culture of continuous improvement.

Gain the visibility required to respond swiftly to the customer, supplier, and regulatory demands while limiting the need for personalization's.

Use flexible, scalable architecture to become more agile and responsive to rapidly changing client requirements.

Manufacturing is one of the businesses that are most vulnerable to cyber-attacks. Mismanagement may also result in the loss of crucial data. Data is the engine that drives your business, and everything is dependent on it, either directly or indirectly.

With ERP as manufacturing software, you have a solution that not only helps you manage data assimilation and flow but also ensures data security. Cloud Manufacturing Software has an automatic backup method to ensure that you never lose important data.
Unsurprisingly, the business motivations that motivate organizational transformation are usually a complicated combination of client expectations and requests for a better purchase experience, a focus on operational savings and automation, and the need to meet industry standards and compliance obligations. That is why it is critical for your application software technology vendor to provide solutions tailored to your industry.
Manufacturing plants and factories have very distinct demands from service businesses and should not be forced to use generic apps to fulfill their specific needs. Managing the complexity of engineer-to-order or configure-to-order settings, for example, need a unified view of the product from design through bid, production, delivery, and, in many cases, aftermarket service and warranty management. Anything less increases the danger of the entire process.
When everyone knows your organization's and industry's specific demands, various stakeholders join together to generate a more powerful conclusion. Explore LOGIC ERP manufacturing solutions if our solutions correspond with your production demands and you're ready to get started, or if you just want to advise on how to modernize your operations.
Conclusion
You may monitor and control your spending, have live inventory monitoring, assure proper production planning and execution, and have end-to-end visibility in the processes with the aid of ERP software for your manufacturing firm. It will assist you in not just providing excellent customer service but also ensuring that you never have to compromise on quality.